We Do Remember!
11 October 2018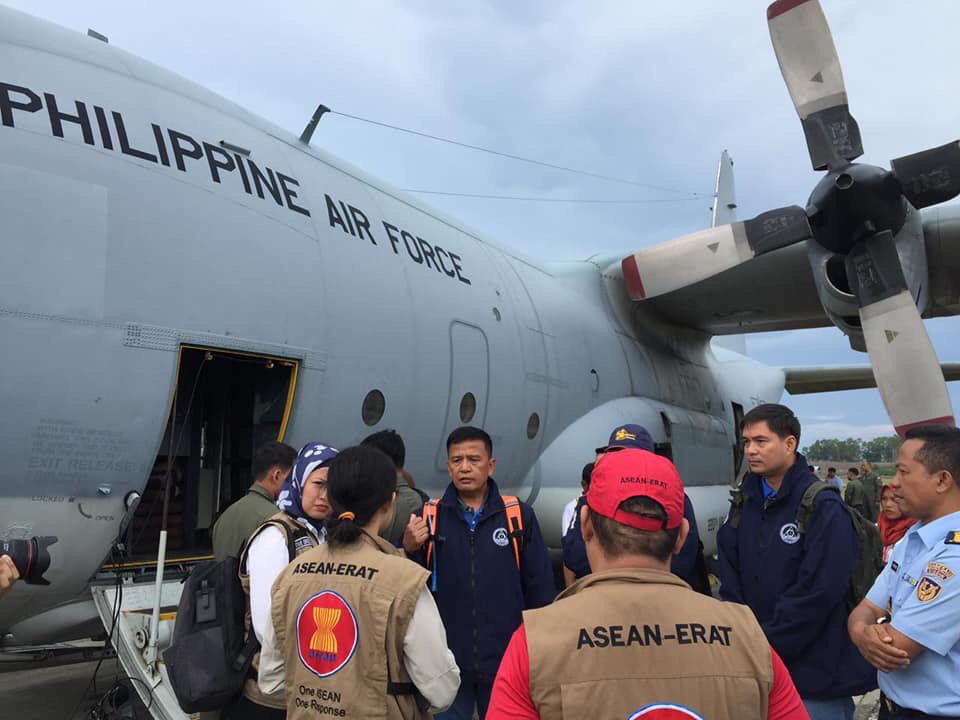 Arrival in Balikpapan prior to heading Palu

After keeping its house in order right after the category 5 typhoon, The Philippines has finally send out Humanitarian Mission to earthquake and tsunami-stricken City of Palu in Central Sulawese as Philippine Air Force (PAF) C-130 brought US$200,000 of relief goods to the island on October 10, 2018.
Another US$200,000 in cash was likewise donated to Indonesia to help them in their relief efforts. The C-130 plane is scheduled to ferry relief supplies between Balikpapan, Makassar and Palu.

Defense Secretary Delfin Lorenzana said it took the Philippines a while to prepare for the goods because of earlier disasters that hit the country which ravaged several provinces in Northern Luzon last month.

According to the Secretary, the C-130 and the humanitarian crew will be staying in Sulawese for quite some time to help in the ferrying of goods. Another C-130 is scheduled to leave on Oct. 15 to complement the first one that left Wednesday.