29 December 2015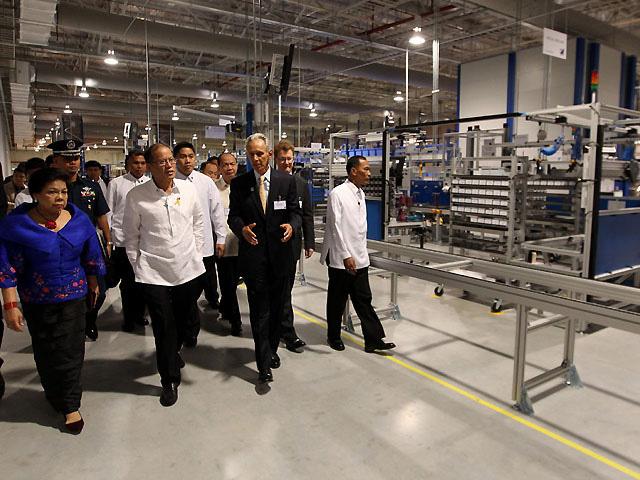 The Philippine aerospace industry has grown from a total market size of $2.58 billion as of end-2014 to $2.707 billion this year, data from the US International Trade Administration (ITA) showed.

The country has been identified by the American government agency as one of the "best prospect" industries for US-based aerospace firms, as it was seen offering significant opportunities for investment, being home to three tier 1 original equipment manufacturers (OEM) namely Moog Controls Corp., B/E Aerospace and Jamco, supplying parts to plane manufacturer Boeing and Airbus.

The total market size of the Philippine aerospace industry is expected to grow to $2.8 billion by next year, while total exports are seen to hit $467.8 million and $491 million in 2015 and 2016, respectively.

Aerospace Industries Association of the Philippines president John Lee earlier said the Philippine aerospace industry aims to be the region's hub for aircraft interior market.

According to the US ITA reports, the Philippine aerospace industry was attractive due to the Philippine government's thrust to develop the country's civil aviation infrastructure, and the ongoing expansions being undertaken by the local airline industry and aerospace parts manufacturers.

"The Philippine aerospace industry presents significant opportunities for airport design companies, aviation consultants, airport ground support equipment, security equipment, wide body aircraft, jet engines, and helicopters," the US ITA said.

Lee said the Philippines already has three of the world's largest MRO providers, Lufthansa Technik Philippines, Singapore Engineering Philippines and Hong Kong's Metrojet Engineering generating revenues close to 1 billion US dollars this year, up by 25 percent from $800 million in 2014.

Lufthansa Technik, which is the biggest facility outside of Germany, is a joint venture between Philippine Airlines's affiliate MacroAsia Corp. and Lufthansa Group, while Singapore Engineering in Clark International Airport is a joint venture between Singapore Airlines affiliate SIA Engineering and Cebu Pacific parent JG Summit. Metrojet Ltd. of Hong Kong is the biggest corporate jet MRO provider for Bombardier, Cessna, Hawker, Dassault and Embraer planes in Asia Pacific which also calls Clark airport its home.

Lee said the local aerospace industry is "a net export industry," with 99 percent of industrial output manufactured for export.