Announced Paris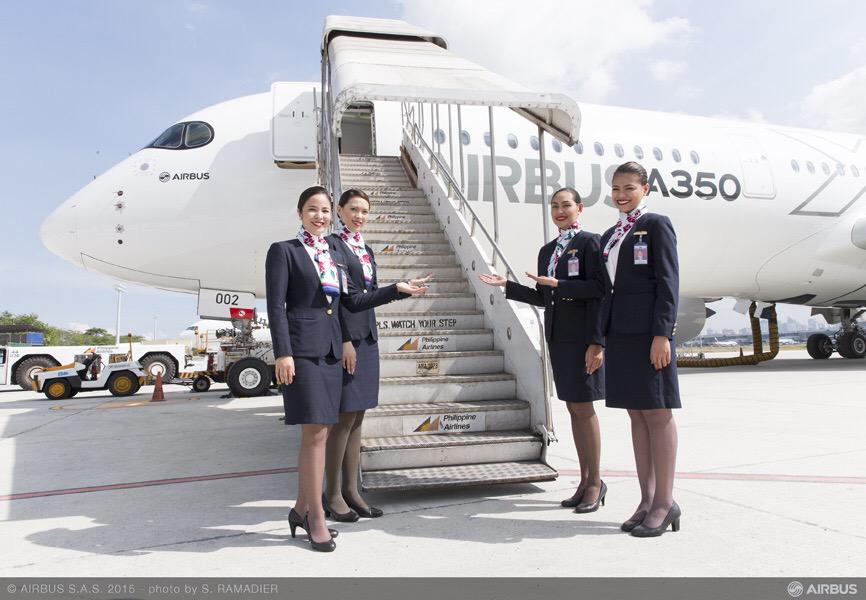 At 6500nm the A350-900 proves to be the most efficient plane from Los Angeles to Manila
4 December 2015
Amidst jubilation during the carrier's recent party to celebrate the second anniversary of its London route, Philippine Airlines (PAL) admitted that it has chosen the Airbus A350-900 as its mid-sized long haul jets. (See our leak
here
long before others have known)
David A. Lim, PAL senior vice president, Commercial Group, confirmed the Airbus A350 orders, and said these long haul aircraft will fly North America and Europe.
Lim said they will start Paris next year after securing favorable slots at Charles de Gaulle Airport. (We also broke the story
here
, a long time ago)
Meanwhile, Ryan T. Uy, PAL vice president for Sales, added that the Paris route will be flown by Airbus 330-300, which carry 368 passengers.
"This is temporary, until we get the A350." Uy said.
The Airbus A350-900 ordered by PAL will carry 325 passengers in two class configuration and will be used for its long-haul destinations when they start arriving in 2017.
PAL will be flying Airbus A330-300 to Paris four times a week via Dubai with evening departures out of Manila while they are still sorting the flights to Frankfurt in Germany thrice a week to be flown also via Dubai.
Lim added that the carrier is also considering flying to Amsterdam via Dubai where the airline has fifth freedom rights while existing flights to Jeddah would be flown direct soon.
Why not Rome?
"It would be nice if we could fly to Rome, because there is a large religious tourism market, as well as a great number of OFWs. But we don't have fifth freedom rights with Italy," Ryan Uy said.
The airline would have considered linking Israel and Italy but only Istanbul granted them beyond rights.
The fifth freedom right allows an airline from one country to fly between two other countries. With the current restriction, PAL cannot fly passengers between Dubai and Rome.
Uy said PAL had wanted to fly to Rome via Dubai as well, but the Italians granted only direct flights preventing them to introduce intermediary points. They can however transport passengers from Italy to the Philippines and vice versa, but no UAE-Italy traffic similar to that employed in Vancouver and Toronto.
PAL Group has 21 flight entitlements to the United Arab Emirates daily, while Cebu Pacific just rammed up its rights to 14 flights a day by applying for the seven new slots, based on the current aviation bilaterals.