27 November 2015
The Philippines took delivery of the first two South Korean-made FA-50 light fighter aircraft Saturday, marking the country's return to supersonic jet age almost a decade after it retired its last fighter jet, the Northrop made F-5 of the United States.

The two fighters, flown from Seoul by South Korean pilots, were met in Philippine airspace by two S211 jets that escorted them to Clark Airbase where they were formally received by Defense Secretary Voltaire Gazmin.

Delivery for the squadron order will be completed in 2017. The Philippines bought 12 FA-50s, which are primarily trainer jets that was converted by the military to also serve as multi-role combat aircraft, from Korea Aerospace Industries at a cost $402 million.

Secretary Gazmin said the aircraft will serve as both trainers for the soon to be acquired multi-role fighters, and interim fighter role for the PAF.
Photo courtesy of Ltc. Randy Pascua PAF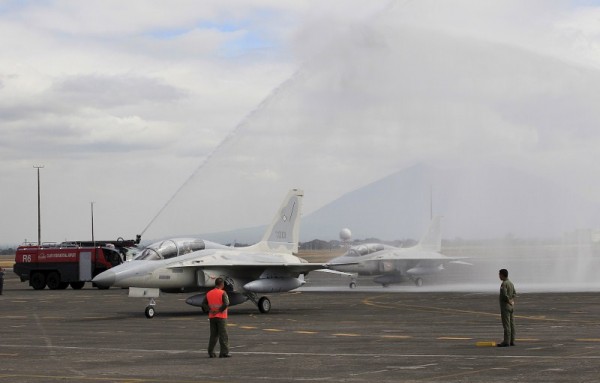 Joey O. Razon / Philippine News Agency