Two others to follow before year end

May 11, 2010
Manila
- The Philippines biggest foreign-owned carrier in terms of passenger traffic is relocating to its new home in Ninoy Aquino International Airport (NAIA) Terminal 3 by June, says an airport executive over the weekend.
"Cathay Pacific Airways is moving its home from Terminal 1 to the more luxurious Terminal 3" says Airport Manager Melvin Matibag. The airline has already requested MIAA for a lounge in NAIA T3 and is scheduled to transfer to the terminal by next month.
New Carriers
The Hong Kong-based airline is one of those foreign carriers invited to relocate to the new facility two years ago in a bid to de-congest the growing volume of passenger traffic at Terminal 1. The other airlines in discussion with the airport operator were Singapore Airlines, and still unidentified carrier which the manager refused to divulged as of press time.
"The airline's Technical Team from Hong Kong were already sent to inspect and evaluate the facilities at Terminal 3 and its all systems go for them" the manager adds.
"Cathay Pacific is requesting for a passenger lounge in the terminal. So too are the two other airlines who are also moving by July since they have premium passengers to serve", said Matibag.
Full Operations
The airport manager said they are fast-tracking the construction and installation of airline lounges in terminal 3 as they are about to complete the construction of terminal 3 by June. Full operations of the Terminal is scheduled at the end of the year.
According to Matibag they are negotiating for the rehabilitation and repair of some of the 24 boarding bridges for use of the relocating airlines.
More business establishments are also expected to move in Terminal 3. National Bookstore is opening a branch in Terminal 3 beside the Island Souvenir shop. More food concessionaires are likewise lining up to operate at the international wing.
Interconnections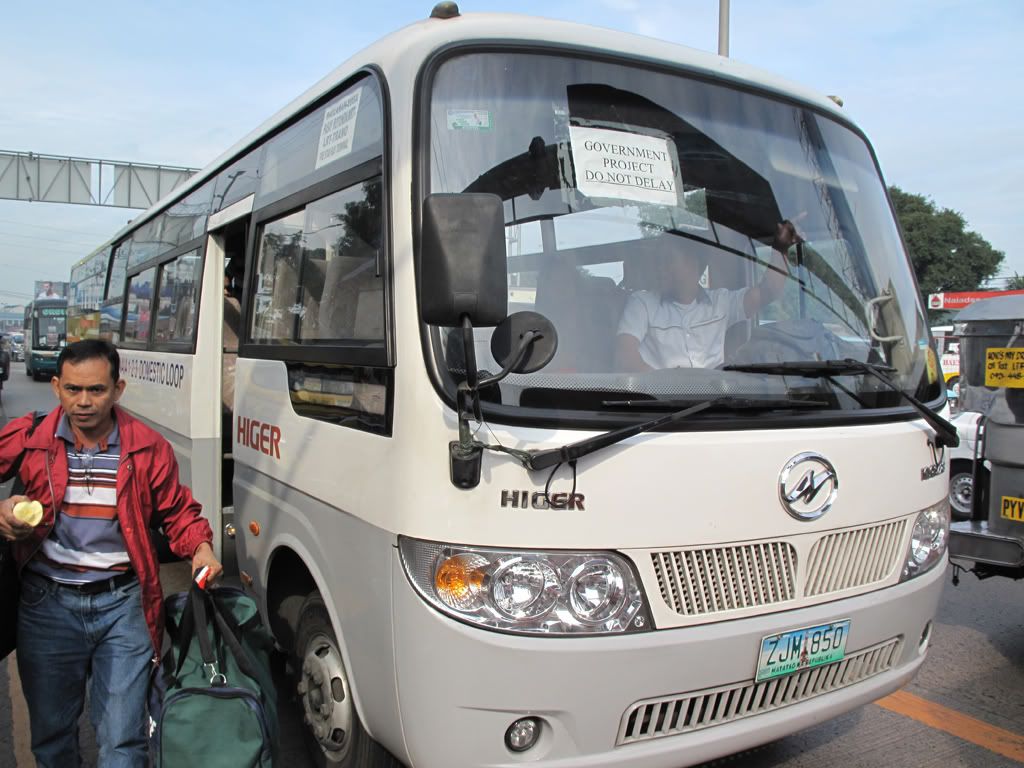 Before yearend, the four terminals at NAIA will also be connected via airport shuttle for the convenience of the airline's passengers. Matibag said that MIAA is already negotiating with Metro Coaches to operate a free shuttle service connecting Terminals 1, 2, 3 and Domestic. The proponent will recover the cost of its service via advertising.
"We are also negotiating with the two other international airlines last week. We expect to conclude discussions with them before the end of June," the airport manager said.
Other carriers
Meanwhile, MIAA is also convincing four other Middle Eastern airlines to transfer their operations at the new Terminal. The airlines are those coming from the UAE, Qatar, and Bahrain.
"We want to showcase this terminal to the world because it was built for international passengers," said Mr. Matibag.

At present, three budget airlines operate at Terminal 3 with Cebu Pacific as its most prominent tenant followed by PAL subsidiary budget carriers Air Philippines and PAL Express. However, only Cebu Pacific operates both domestic and international flights from the said terminal.

Cebu Pacific earlier wanted to take Terminal 3 all for themselves as they are projecting to fill its 13 million capacity by 2014. The airline carried close to 9 million passengers in 2009.

The airport authority however declined the request because of the present congestion recorded at Terminal 1 which now handles close to 6 million passengers. Terminal 1 has a design capacity of only 4.5 million passengers but can fill at maximum 6 million passengers per year.

"Cathay Pacific's move out of Terminal 1 is already a big relief because it takes 1.2 million out of the congested terminal. With two others moving, another1 million should be taken out. So, we'll easily have at least 2.2 million out of terminal 1" said Matibag.

The Airport administrator said that with the eventual transfer, all terminals will have a fairly efficient utilization rate as compared to the present set up, as all terminal will then have flexible capacity for future growth in the short term.