Goodbye CAAP, Hello CAACI?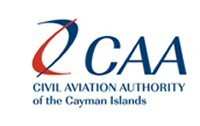 November 10, 2012
George Town - The Philippines largest carrier may be going to United States of America and Europe after all with or without the Philippine Civil Aviation Authority's (CAAP) support or regulatory license when push comes to shove on Philippine Airlines (PAL) US$10 billion expansion plans.
San Miguel Corporation, one of Asia's largest food conglomerate, is currently in talks with Cayman government to sell substantial share of the airline to a Philippine-based corporation valued at US$ 25 million.
Cayman Primier McKeeva Bush in a statement to the Legislative Assembly said Cayman Airways (CAL) had received investment proposal from San Miguel Corporation which owns Philippine Airlines (PAL).
"These explorations are very preliminary," the premier stated, adding that while there may be "great speculation in the media as to what may ultimately be agreed," nothing has yet been confirmed and talks were continuing between CAL and SMC.
However, a
leaked
document suggests the company to be looking for a substantial chunk of preferential shares with an agreed dividend starting at 3% in the first year rising to 5% in the third year of its investment. It would then be seeking an option to convert the shares to ordinary ones which could give the firm as much as 49% of the airline.
Bush pointed out that any agreement to sell shares would require approval of Cabinet, the Legislative Assembly and ultimately the United Kingdom. The Cayman Islands is a British overseas territory.
"The introduction of preference shares as an additional class of shares is one of those considerations that could possibly be pursued to raise capital from any potential investors locally or otherwise," says Bush.
"These non-voting shares provide for a stated return to the holders and provide an equity source of funding for the airline." he said to legislators Friday.
The premier acknowledged that under the Public Management and Finance Law, and the Framework for Fiscal Responsibility, to issue preference shares the airline would need the
Foreign Commonwealth Office
(FCO's) backing.
"The necessary due diligence and seeking of approvals all need to be conducted, but at this point it is suffice to say that the exploration is ongoing and I look forward to bringing more details forward if some of the ideas are commercially viable and acceptable under the PMFL." said Bush.
SMC investment however raised serious concerns notwithstanding the exploratory nature of the talks.
Legislative Assembly (LMA) member Ezzard Miller noted that the parent company of PAL is and has been seeking ways to get around its own airline's black listing status in Europe and FAA category two status in the USA as a result of the aviation regulators shortcomings at its home base in Manila.
"While I believe that if government is going to sell shares in CAL those shares should in the first instance be offered locally, if we are to seek overseas investors we need to be very careful," Miller said.
"It is very unlikely that SMC genuinely wishes to sink as much as $25 million into CAL for the dividend but because it may help it circumvent the problems it has with regulations in Europe and the United States which has prevented the airline from expanding its routes." Miller adds.
Miller said he hoped that Bush has thoroughly explored the implications of attempting to assist an airline which could be an effort to by-pass, not only the British civil aviation regulations but the US Federal aviation regulations as well.
"I am concerned that Cayman Airways could be punished as a result of this attempt to sidestep important international rules which are about airline safety," he added.
Cayman Islands aviation industry conforms to the standards and recommended practices of the International Civil Aviation Organization (ICAO).---with reports from
Cayman News Service