37 Countries and Counting
13 November 2013
(Updated Daily)
JSDF Arrives in Manila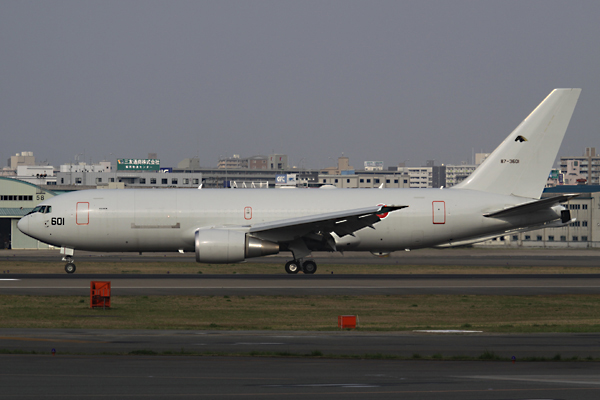 A Boeing KC 767-200ER Japanese Self Defense Force Plane (87-3601) landed at 4:40 pm in Manila Airport today bringing another 40
Self-Defense Forces emergency relief team (JDR) to help in rescue and relief operations for victims of typhoon Yolanda.
A team of 25 people, mainly medical workers, left for Tacloban on Monday. The JSDF members are expected to conduct mostly medical assistance in the Philippines.
Singapore delivers Aid to Tacloban
The Singapore Armed Forces sent S$120,000 worth of relief supplies, which includes tents, groundsheets, medical supplies, and blankets, to the Philippines on board C-130 plane that also evacuated civilians from Tacloban to Manila before returning to Singapore.
The Singaporean C-130 forms part of a multi-national pool of transport aircraft that will help in the internal aid distribution to typhoon-ravaged areas of the Philippines.
IAF arrives Mactan Cebu
Indonesian Air Force members unload boxes of relief aid inside a Hercules C-130 plane from Halim Perdana Kusumah Airport in Jakarta, Indonesia to Mactan Cebu International Airport this afternoon (EPA)
RMAF Also arrives in Mactan
Royal Malaysian Air Force send aid on board two C-130aircraft from Subang, Malaysia. The Malaysian C-130 forms part of a multi-national pool of transport aircraft that will help in the internal aid distribution to typhoon-ravaged areas of the Philippines.
Thailand delivers Aid
Taiwan helps Too!
Two ROC C-130 planes carrying 15 tons of relief goods and nongovernmental organizations personnel landed at Mactan Cebu International airport this afternoon from an air force base in northern Taiwan's Hsinchu for international relief mission.
Ministry of National Defense spokesman Luo Shou-he said Further logistic assistance will be provided to the Philippines if necessary. Its Foreign
Ministry spokeswoman Anna Kao said the ROC government has donated US$200,000for the relief efforts.
RAAF C-17's to provide logistics operations
Australia donated 10 million US dollars worth of aid and brings Royal Australian Air Force (RAAF) C-17A Globemaster and a C-130J Hercules to the Philippines transporting Australian Medical Assistance Team (AusMat) from Darwin.

Defence Senator David Johnston said t

he two heavy lift aircraft carried the civilian medical team and 22 tonnes of associated equipment to Mactan Airport in Cebu and will provide logistic support assistance via RAAF Mobile Air Load Team (MALT), an Aircraft Security Operations Team and Aeromedical Evacuation specialists. Johnson said these personnel will be responsible for enabling the delivery of the medical specialists and their equipment to Tacloban.




German Contingent at Mactan
Helpers of the Federal Agency for Technical Relief prepare the equipment of the service for the further transport into the catastrophe area in the Philippines in Cebu, Philippines, 15 November 2013. Photo by: Kai-Uwe Wärner/picture-alliance/dpa/AP Image
Sweden helps
UK Response
United Kingdom's Secretary of State for International Development Justine Greening and Station Commander Steve Lushington look at emergency supplies including JCB diggers and Land Rovers loaded on board RAF C-17 transport plane at Brize Norton in Oxfordshire before the supplies head to Cebu in the Philippines to help aid the relief effort following the devastation caused by Typhoon Haiyan. Picture date: Friday November 15, 2013. See PA story WEATHER Typhoon. Photo credit should read: Chris Ison/PA Wire URN:18211381 (Press Association via AP Images)
The RAF C-17 was carrying two JCB diggers, two Land Rovers and a forklift truck emblazoned with stickers reading "UK aid from the British people", landed in Cebu province on Saturday morning, November 16. They were ready and up and running Sunday providing more muscle to relief logistics at Mactan Airport. Prime Minister David Cameron said the British
Government has raised £50m for aid in the Philippines. Donations by the British public to the Disasters Emergency Committee's typhoon appeal have reached £33m.
NZDF Delivers Aid from the Kiwis
Canada's DART in charge of Panay Island
Canada dispatched a Bombardier CC-144 Challenger jet with an advanced assessment team comprising the Department of National Defence and Canadian air force personnel. It was followed by two Boeing C-17 aircraft carrying 200 of the country's disaster assistance response team (DART).
Israeli Defense Force
The Israel Defense Forces (IDF) left for the Philippines Tuesday with 150 medical and trauma personnel and 10 tons of relief goods onto a 6,000-mile El Al Airlines flight to Cebu. They took charge of Bogo town and set up a remote hospital in the northernmost part of Cebu that was hardly hit by the typhoon. The chosen soldiers include doctors, nurses, paramedics, X-ray and laboratory specialists, and search-and-rescue personnel.
South Korean Delivers Aid
South Korea sent two military C-130 cargo planes loaded with relief goods as it leaves Thursday, November 14 for Tacloban airport in central Philippines for victims of Typhoon Haiyan. It also delivered aids to Iloilo airport.
The Unites States Armada Takes Guiuan