Last Christmas
6 January 2015
The Claims of Cebu Pacific
Cause for Delay is airport congestion beyond airline control
Bad weather causing cancellation of flights
Space constraint at Terminal 3
Absent employees not our fault
The Evidence
Transport Department has called Cebu Pacific's line of reasoning to its passengers last christmas "appalling" and vows sanctions against the erring airline likely.
Transportation Secretary Joseph Emilio Abaya made the claims citing preliminary investigation report from the investigating panel composed of the Civil Aeronautics Board (CAB), the Civil Aviation Authority of the Philippines (CAAP), and the Manila International Airport Authority (MIAA.
Abaya said the penalties which could be imposed on the airline range from fines and suspension, to a revocation of its franchise.
Juan Lorenzo Tañada, vice president for corporate affairs of Cebu Pacific said on December 25 that a bad mix of air traffic congestion and inclement weather during the holiday rush triggered chaos at the Ninoy Aquino International Airport (NAIA) Terminal 3.
Tañada said that apart from the high number of passengers heading to the provinces for Christmas, the airline had to adjust flight schedules due to the cancellation of several flights because of bad weather.
Airport Operator Manila International Airport Authority (MIAA) disputes Cebu Pacific (CEB) claims stating the problem is not the airport but the airline particularly not taking off and arriving at their designated time.
Airport Manager Angel Honrado did not accept Cebu Pacific's excuse, noting that 70 percent of the canceled and delayed flights from December 24 to 26 involved its planes.
"If the problem was air traffic congestion, how come it was just them that experienced it?" Honrado exclaimed.
Investigations disclosed that on the early morning of December 24 alone, six CEB flights already arrived late when there was no traffic at the airport. Meanwhile, Philippine Airlines (PAL) has managed to flew all its plane on schedule, and registered delays only during peak hours.
Philippine Airlines and AirAsia which also operates domestic flights had smooth operations during the holiday season despite large influx of passengers.
The Civil Aeronautics Board (CAB) on its part was alarmed by the "massive dislocation of passengers" never seen in the past. Passengers hoping to fly out of Manila were not processed on time and many missed their flights due to unmanned Cebu Pacific counters.
CAB Executive Director Carmilo Arcila said passengers were at the airport because they were promised by the airline to be flown on that day yet was not able to catch flight home.
Many passengers came to the airport 6-12 hours in advance and stood in long queues for more than three hours only to be told that they could not board their planes.
Arcila said that is totally unacceptable airline behavior.
The airline blamed the massive cueing at the terminal due to the movement of five international airlines to Terminal 3 limiting the number of counters Cebu Pacific could use.
Complaining passengers however said that even if all the counters were given to them there will still be massive cues because there were only few counters manned by Cebu Pacific personnels.
One passenger remarked in the report that while Cebu Pacific counters were chaotic, none was observed in the counters assigned for PAL Express.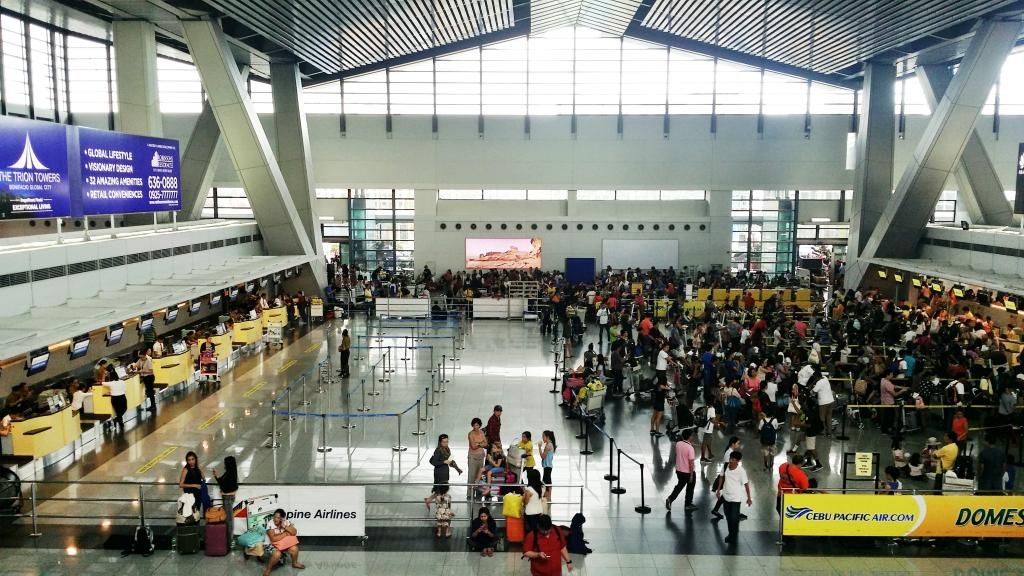 CAB personnel reported on December 25 that there were only two check-in counters of Cebu Pacific that were opened until the airline was told by MIAA to open more counters raising its number to 32 by noon time. But delay and another round of cancellations was already spiralling on that day.
The Civil Aviation Authority (CAAP) also dismisses weather claims of the airline as only three airports were affected and closed by the agency due to bad weather.
CAAP said that other domestic airlines were able to service the airport before it was closed and immediately after the airport was re-opened but Cebu Pacific cancelled its flight There.
The report also said that had Cebu Pacific flew their flights on time, they could have avoided airport closures.
The report said that flight cancellations due to force majeure is proper only when the airport is closed by aviation authorities due to bad weather, and not those declared by airline to be so.
CAAP also said there were no complaints of over-booking over at PAL and AirAsia which was the reason of swelling of CEB passengers at terminal 3.
According to the Air Passenger Bill of Rights, passengers have the right to accurate information, right to receive the full value of the service purchased, and right to compensation. In this cases however none was provided by Cebu Pacific for delays and cancellations other than rebooking and waiving fees to it.