18 January 2015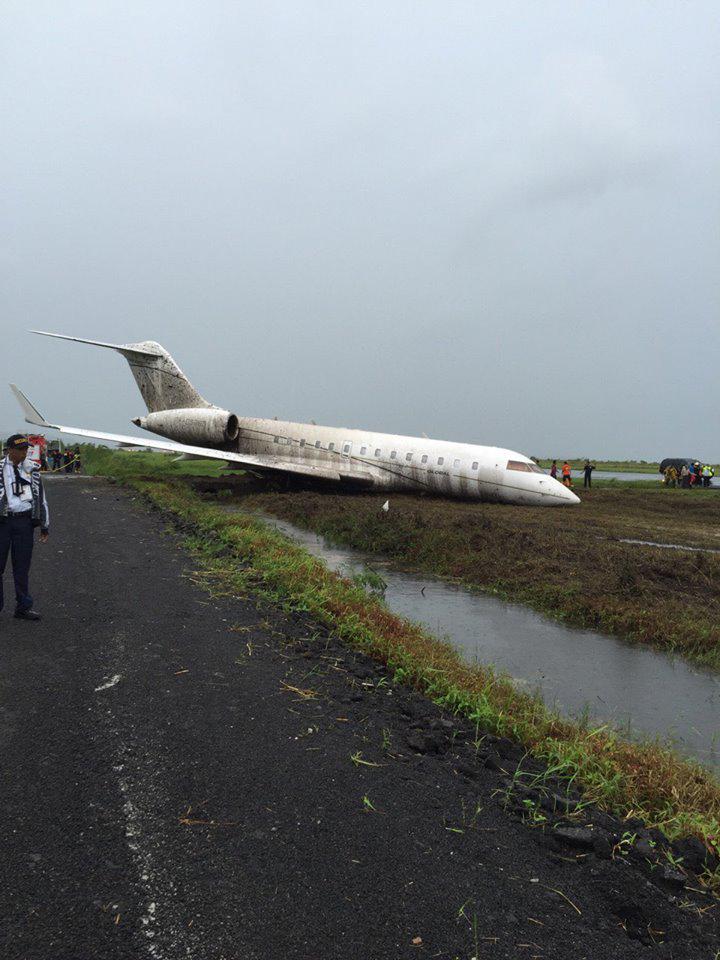 A 19-seater Bombadier Global 5000 Express jet (RP-C9363) carrying 16 persons on board swerved the runway Saturday upon takeoff and likely incurred substantial damage as it was hit by very strong crosswind brought by typhoon Amang (Mekkhala) at Tacloban airport shortly after 1 p.m.
The Bombardier aircraft owned by San Miguel Corporation was operated by Challenger Aero as charter flight for government officials overseeing the Pope activities in Tacloban City.
No one was reported hurt.