3 Years Late
19 May 2015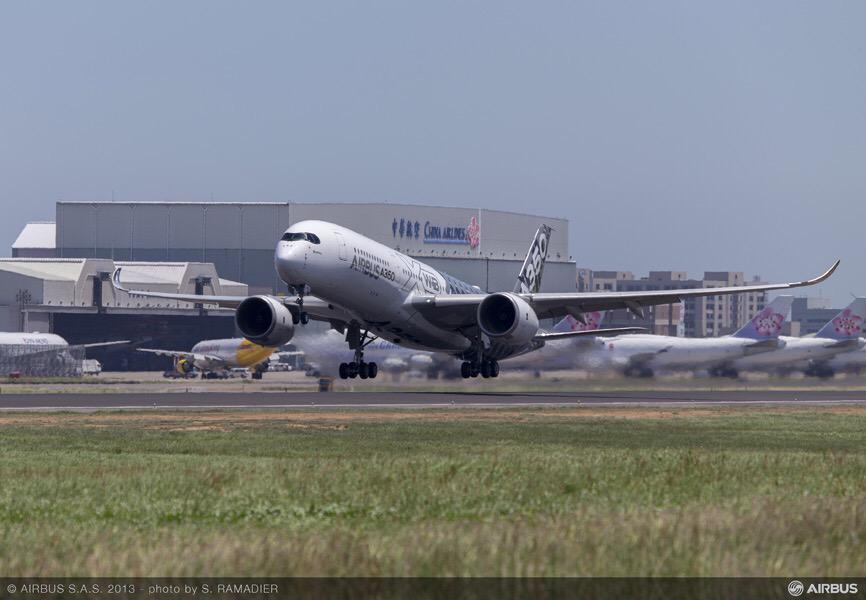 The Airbus A350 is finally arriving in Manila tomorrow morning for the first time after a three year delay (see our
story here
).
The A350-900 aircraft (F-WWCF, CN 002), is taking a 3rd Asian flight demonstration and promotions tour to Taiwan and the Philippines. It has since flown to Seoul (GMP), Tokyo (HND), Hanoi (HAN), Bangkok (BKK) and Kuala Lumpur (KUL).
The aircraft (MSN2) is one of Airbus' fleet of five test A350-900 aircraft and one of two with a fully functional cabin (42 business class and 223 economy class seats). These A350 flights will be operated by Airbus flight crews.
The A350 XWB has 780 orders from 45 customers worldwide.
The aircraft has since went to home airports of airlines with orders of that type.