16 June 2017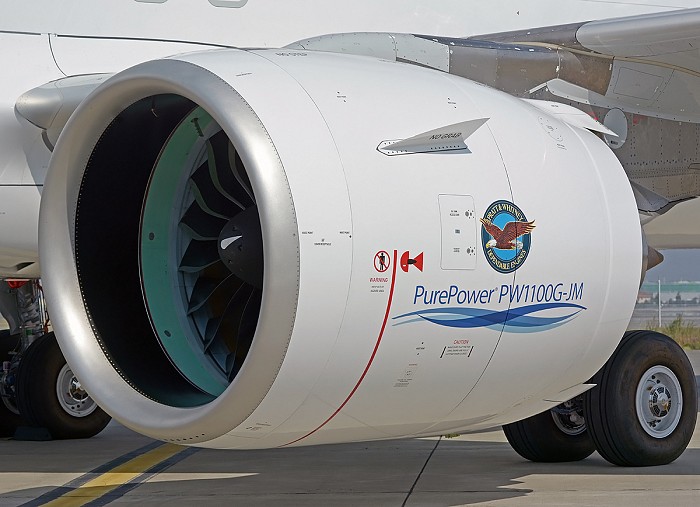 Flag carrier Philippine Airlines (PAL) is pushing back delivery of its Airbus A321 NEO (new engine option) orders to January next year due to engine supply issue with Pratt and Whitney's PW1100G-JM geared-turbofan that will be used for the aircraft.

PAL ordered 21 A321 NEOs, which was supposed to begin delivery by November 2017 says PAL President Jaime J. Bautista.

"Our first aircraft delivery of the NEO will be January 2018 from November this year, so it's three months delayed," he said.

PW1100G-JM is having initial operational teething troubles which involved failures of some engines' number three bearings, according to Airbus.

Pratt & Whitney is trying to produce enough modified PW1100G-JMs to meet both the demand for initial installation on new-delivery A320neos planes and replace existing in-service engines which have to be swapped after failures were reported to conform to upgraded specifications.

According to Bautista, unlike the current A321 the NEO aircraft is embedded with backseat IFE's comprising business, premium economy and economy class seats meant for regional destinations and will replace old A320s and A321s flying regional routes.

The new plane is expected also to fly new international points from the Philippines to be announce next year, particularly India and two other key cities in Australia..

Mr. Bautista said PAL is however on target with the delivery of its Q400NG turboprops from Bombardier Commercial Aircraft starting July until November for its Cebu hub, and two more Boeing 777-300ER in December and January 2018 for North America and European destinations, followed by first A350 delivery in June of 2018 from SMBC Aviation Capital for direct flights to New York.