Flight Begins December 21
23 July 2017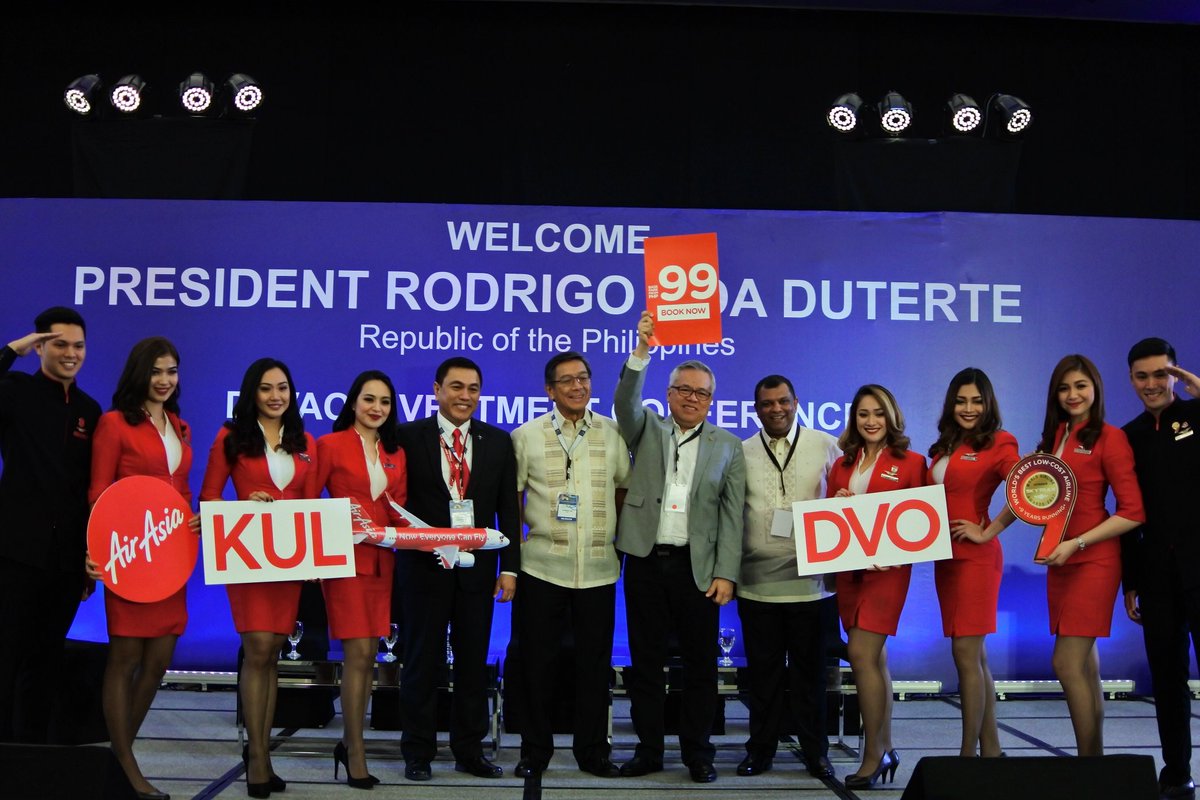 Malaysia's Low-cost airline, AirAsia Bhd (AirAsia) will introduce its latest route to Davao, Philippines from Kuala Lumpur, with four times weekly direct flights commencing Dec 21.
The new route marks the airlines' fourth direct route from Malaysia to the Philippines after Manila, Cebu and Kalibo.
"Next on the line is Puerto Princesa and Kota Kinabalu" AirAsia chief executive officer Anthony Francis "Tony" Fernandes said after announcing the airlines' latest route at the Fourth Davao Investment Conference 2017 in Davao City.
Fernandes said the launch of this new air connectivity came after his meeting with President Rodrigo Duterte who urged him to open a new flight from the Davao City to Malaysia during their meeting in Cambodia last May 2017 for the World Economic Forum on Association of Southeast Asian Nations.
the airline's Philippine subsidiary has launched new flights from Davao to Cebu, Palawan and Boracay, and enabled fly-thru via Cebu to international destinations such as Singapore, Taipei and Seoul.
Fernandes added that Davao will become an international hub of Air Asia in the future for direct flights to China, Japan and Korea and that Kuala Lumpur was just a start for something big.
AirAsia owns 40 per cent stake in AirAsia Philippines Inc, with the remaining 60 per cent shared between Filipinos investors. AirAsia Philippines offer nine destinations within the country including Clark, Manila, Caticlan, Kalibo (Boracay), Tacloban, Palawan (Puerto Princesa), Cebu, Tagbilaran and Davao.
Air Asia is the fourth carrier to offer international flights out of Davao.