21 July 2017
The Difference is in the Premium
Flag carrier Philippine Airlines accepts delivery of its newest plane, the Bombardier Q400 Next Generation plane (sn4561) (RP-C5901) intended for intra-domestic network. Acceptance was made at the Bombardier Plant in Toronto, Canada. The airline will receive 12 frames of this 86 seater aircraft.

Based on the list price of the Q400 aircraft, the Q400 orders is valued at approximately US $566 million says Bombardier. Aircraft finance was provided by Japanese lessor Mitsui & Co. (Asia Pacific) Pte, Ltd.
The first 5 batch of the Q400 Next Gen aircraft with 86 seats is valued at $31.5 million each, while the second batch of 7 aircraft with 90 seats and a brand new Pratt & Whitney engine is valued at $33.57 million each.

The Q400 NextGen turboprop was first delivered to SAS airline subsidiary Widerøe and AirBaltic in 2009.

Bombardier said the Q400 NextGen turboprop is an updated version of the Bombardier Q400 turboprop aircraft in current operation with the PAL Fleet which it set to retire. It will be stationed in Cebu for flights to Caticlan and Clark.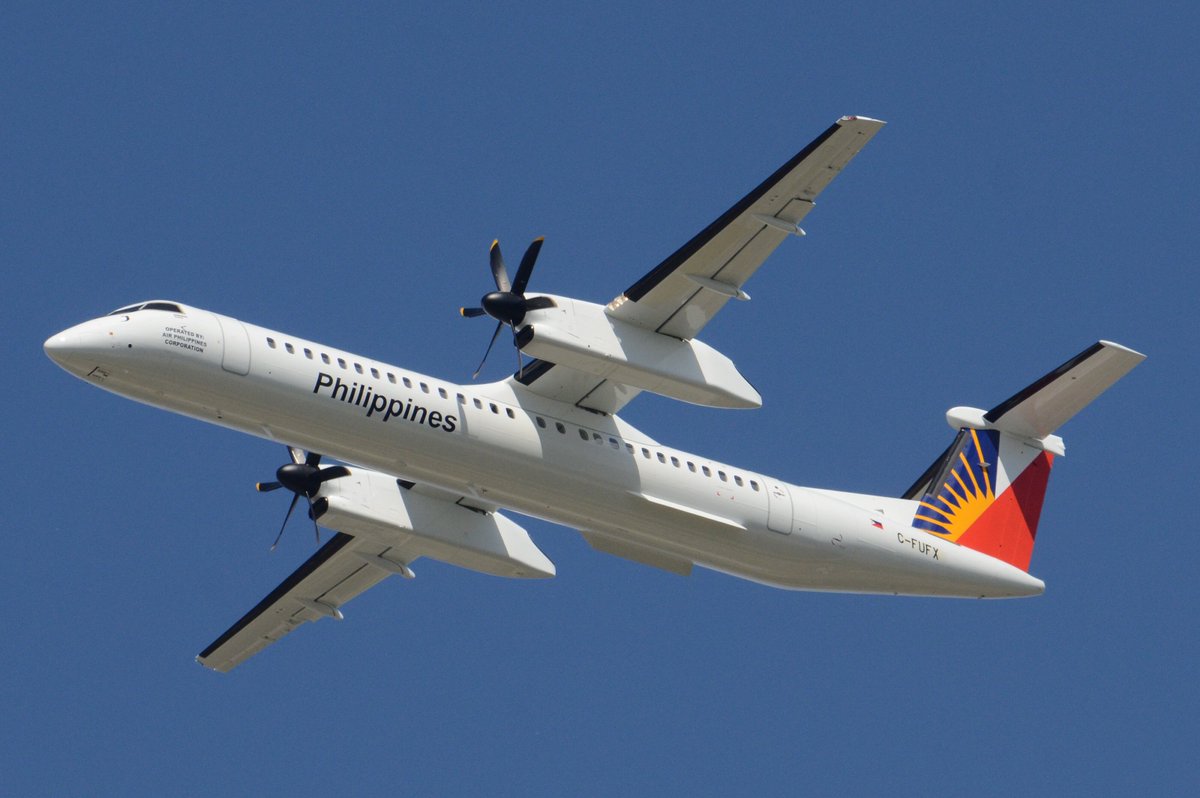 The main difference between the Bombardier Q400 and the Bombardier Q400 NextGen is the interior of the Bombardier Q400 NextGen cabin. The Q400 NextGen has larger overhead bins that can carry two standard size roller bags as compared to the old model with small overhead bins.

The seating options for the Q400 Nextgen turboprop aircraft are also updated from the regular Bombardier Q400. The new high density model introduce in 2016 is now able to accommodate 90 seats from the previous 78 seats of the old model.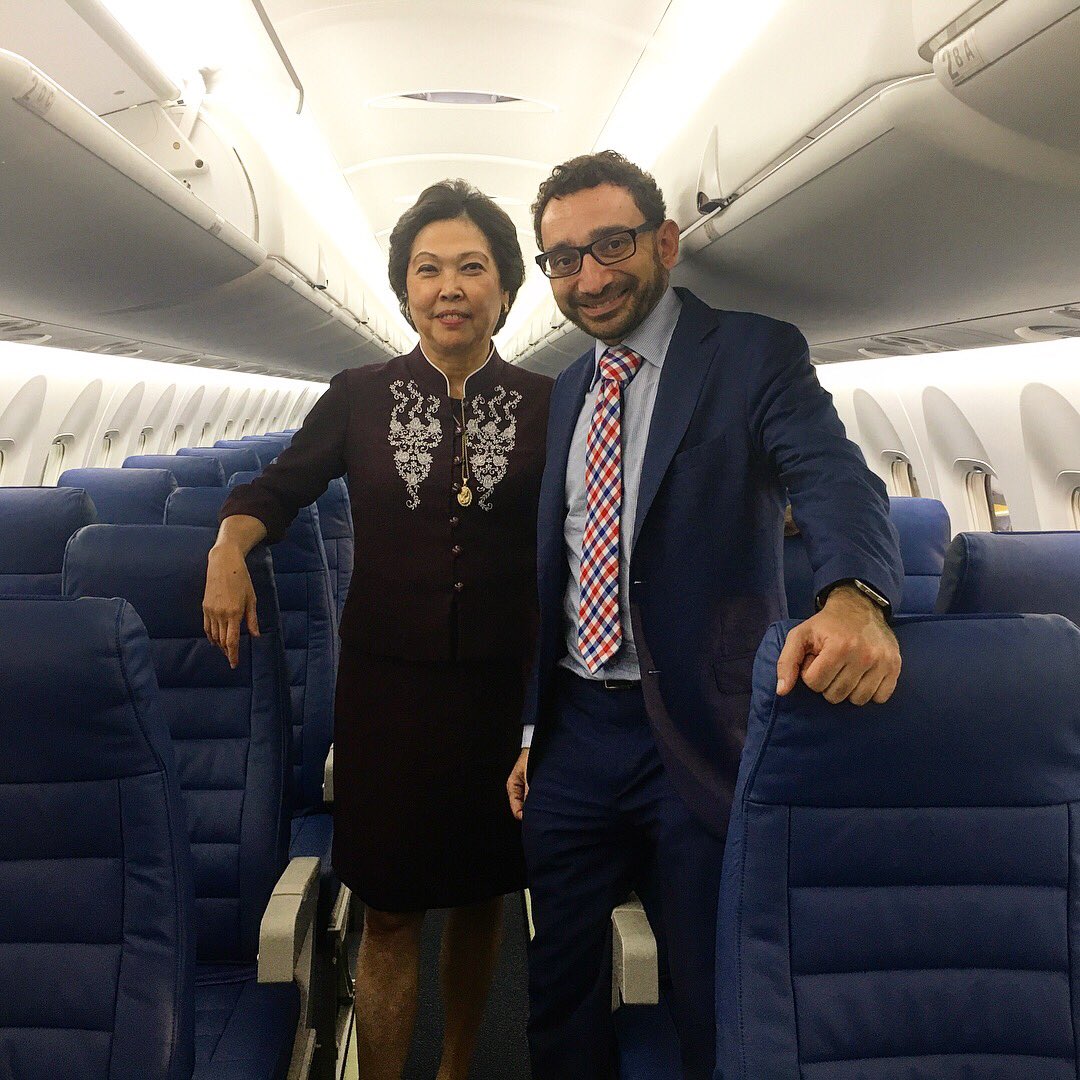 PAL added premium economy to their product and introduce two more rows seats with a total of 86 seats configured with a 29-inch and 33-inch seat pitch respectively. The aircraft is scheduled to enter into service in two weeks time.

The aircraft manufacturer was also able to tweak and fine tune the Q400 Next Gen with slightly better performance numbers resulting to 5% efficiency as compared to the regular Q400 series planes.

Bombardier disclosed that the new 90 seater aircraft variant that was launched at the Singapore Airshow in February last year will have a new Pratt and Whitney engine.

The Montreal-based plane and train maker plans to introduce the high density model with new power plants in 2018. Currently, all Q400 are powered by P&WC's 150A engines from the PW100 design.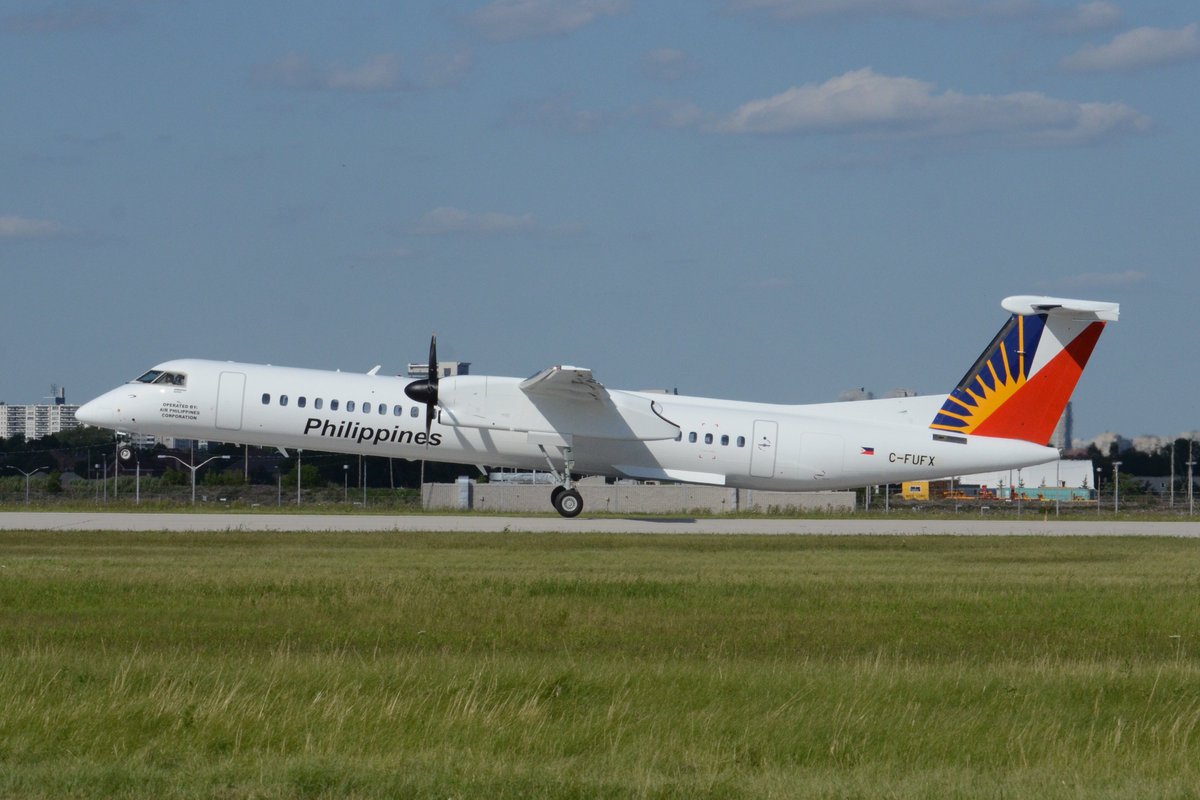 The first of the twelve aircraft left Toronto today heading east for its 10,500 nautical miles journey to Manila stopping at seven airports in 3 continents along the way comprising 5-day flight. The new Q400 was ferried by a crew of two pilots namely Captains Anthony Larena and Vincent Almeda, first officer Oliver Jiminez, and aircraft mechanics and engineers Jesus Wong, Rommel Salgado and Richard Ho.
From Toronto the plane will fly to Goose Bay, Newfoundland, to Reykjavik Iceland, to Paris, France, and then to Malta before it heads to Sharm El Sheikh, Egypt, Muscat, Oman, Hyderabad in India, and Bangkok, Thailand before arriving Manila on Wednesday.
Bombardier has log a total of 585 Q400 Next Gen aircraft on firm orders from over 60 airline owners and operators in almost 40 countries. The worldwide fleet has logged more than 6.9 million flight hours and has transported more than 429 million passengers.