5J 461 Verred Off Runway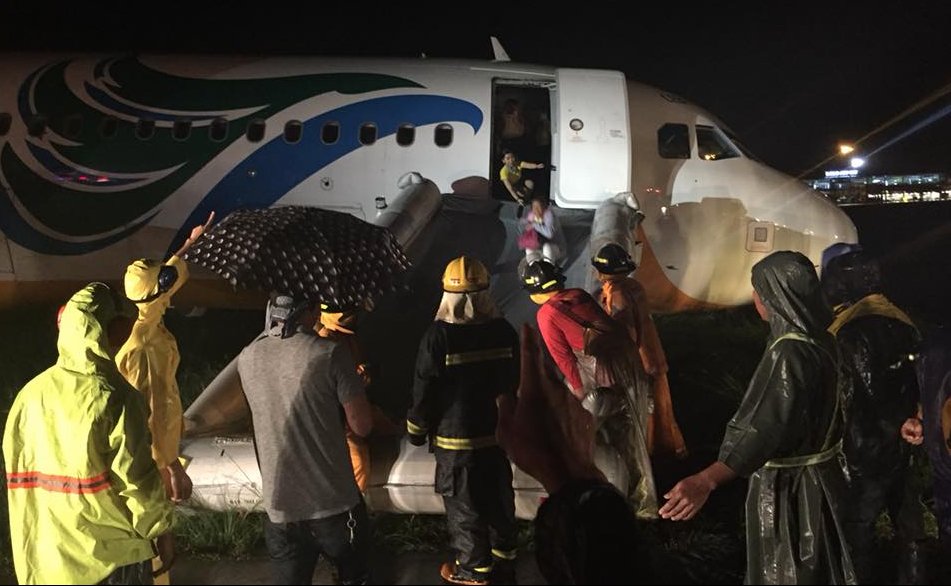 14 October 2017
A Cebu Pacific (CEB) Airbus 320 plane with serial number RP-C3237(sn) carrying 180 passengers from Manila has veered right off runway after landing at Iloilo International Airport runway 20 Friday evening ended up stopping on the grass.
All passengers were accounted for and was safely evacuated after the airline initiated emergency evacuation procedure when the aircraft came to a complete stop after landing.
The airport was declared closed by Civil Aviation Authority (CAAP) last night because of runway obstruction affecting 33 subsequent domestic and international flight to Iloilo.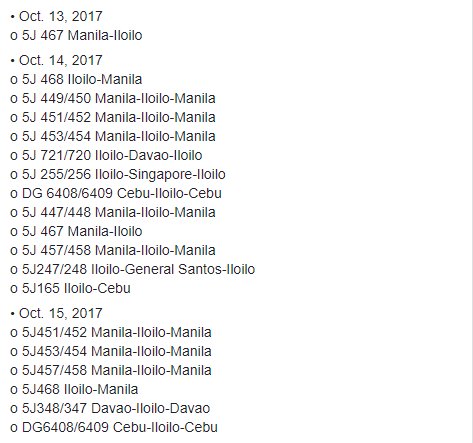 The airport is expected to be closed until Sunday evening.