And the Funding of New Mega Manila Airport
as Conglomerate Offers O&M
21 December 2017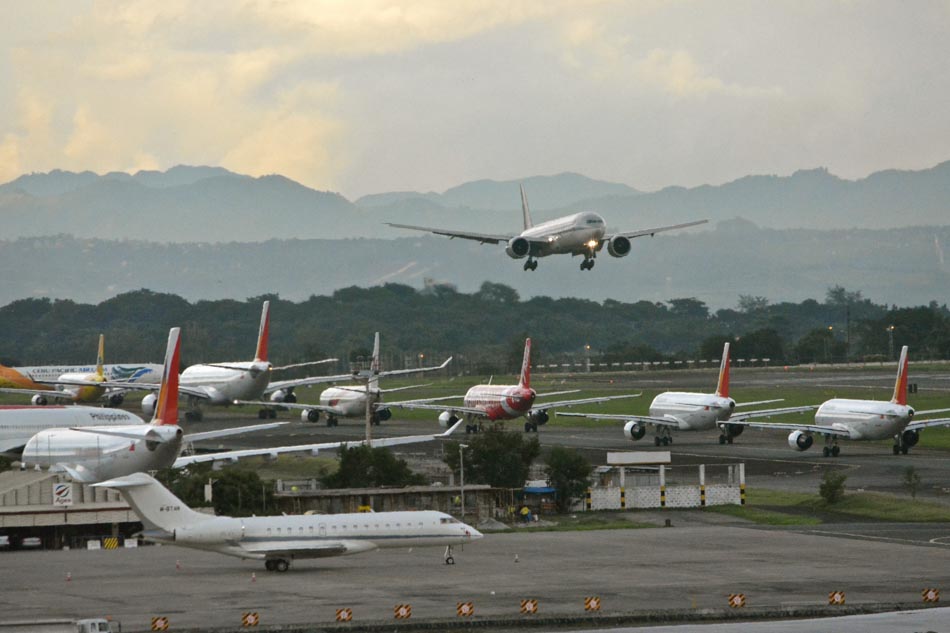 The country's premier gateway Ninoy Aquino International Airport (NAIA) is proposed to have a new lease of life for 25 years as Consortium offers to expand terminal capacity to 50 million passengers per annum.
Aboitiz Infra Capital Incorporated, AC Infrastructure Holdings Corporation, Alliance Global Group Incorporated, Filinvest Development Corporation, JG Summit Holdings Incorporated, Metro Pacific Investments Corporation, and Asia's Emerging Dragon Corporation (AEDC) have agreed to form NAIA Consortium to bag the contract of the massive P75 billion ($1.65 billion) Public-Private Partnership (PPP) auction to rehabilitate, operate, maintain and expand the Ninoy Aquino International Airport (NAIA) Terminals.
The auction involves expansion, interconnection and modernization of Terminal 2 and Terminal 3 and building another terminal to accommodate 20 million more passengers in the next 10 years.
The consortium disclosed that they will work with foreign technical partners with proven world class track records and experiences in airport operations to improve, upgrade, and enhance the operational efficiencies of NAIA covering both landside and airside facilities.
The group said numerous foreign and local experts have highlighted the advantage of keeping an airport within city limits. Like other major cities in the world, experts recommend an in-city airport and another one outside the metropolis to complement it, like Manila and Clark.
Megacities that benefit from a two-airport set-up include New York (JFK and La Guardia), Tokyo (Haneda and Narita) and London (Gatwick and Heathrow) to name a few.
"The unsolicited proposal is intended to help accelerate the government's 'build build build' program. Augmenting NAIA's capacity is the quickest way to address airport congestion while other airports are being developed outside Metro Manila. This approach promotes greater economic benefit and sustainability for the whole country," the consortium said.
In a separate disclosure, Philippine Airlines has manifested its intent to expand Terminal 2 and build another Terminal (Terminal 2 Annex) at the Nayong Pilipino Complex for its international operations with a price tag of P20.7 billion ($400 million).
Construction includes landside facilities and multi-level parking for 1,000 vehicles, a new cargo terminal and ground service facilities with the aim of consolidating its terminal operations under one roof.
PAL President Jaime J. Bautista said they already submitted the proposal to the Transport Department (DOTr) for evaluation and approval and once they get the go-signal they will start construction in 2018 to be finished by the end of 2020.
Bautista said the proposed 89,000 square-meter terminal could accommodate an additional 12 million passengers and will be connected to Terminal 2, which should help connectivity and ease congestion at the country's main international gateway.
PAL parent company is also part of the NAIA consortium through Asia's Emerging Dragon Corporation (AEDC).
Naia PPP was conceived under the Aquino administration and the project was approved by President Rodrigo R. Duterte in September 14, 2016.
Under the project, the private partner will improve, upgrade and enhance the operational efficiency of all existing terminals of the NAIA covering both landside and airside (except air traffic services), to meet the International Civil Aviation Organization (ICAO) standards and develop the main gateway airport of the Philippines, according to NEDA disclosures.
The government will make its announcement early next year relative to the NAIA consortium and PAL proposal
As of December 15, there are six other airport PPP projects under procurement for next year which include the five regional airports project: Development, Operations and Maintenance of Clark, Laguindingan, Bohol, Davao, Iloilo and Bacolod.
From the original plan, money that will be receive by the government for the O&M contract is expected to finance the further expansion of Sangley Airport, first to accommodate all turboprop and general aviation traffic that will be relocated out of NAIA, and second, to start building Manila's next international gateway.
The airport handled 39.5 million passengers in 2016 against its design capacity of 31 million passenger annually. NAIA is expected to breach 41 million in 2017.