And You Know What That Means...
27 January 2018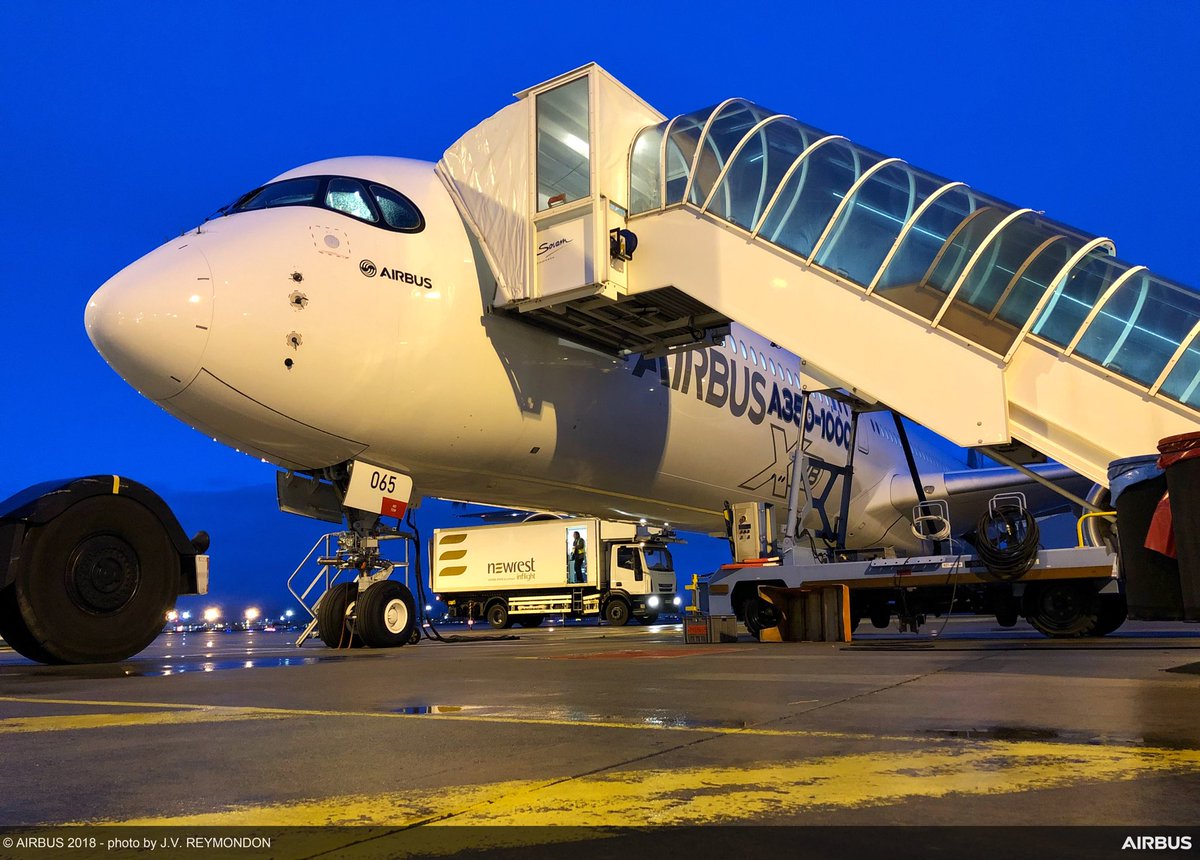 Airbus has commenced three weeks demonstration tour with its newly-certified A350-1000 which will cover Manila as one of the manufacturer's destinations in the Asia Pacific Region.
The first Airbus A350-1000 is scheduled to arrive in Manila in the third week of February before heading home to Toulouse, France.
Philippine Airlines (PAL) secured orders for six A350-900 aircraft after the company made demonstration flight to the country in May 20, 2015. It has order options for another six A350.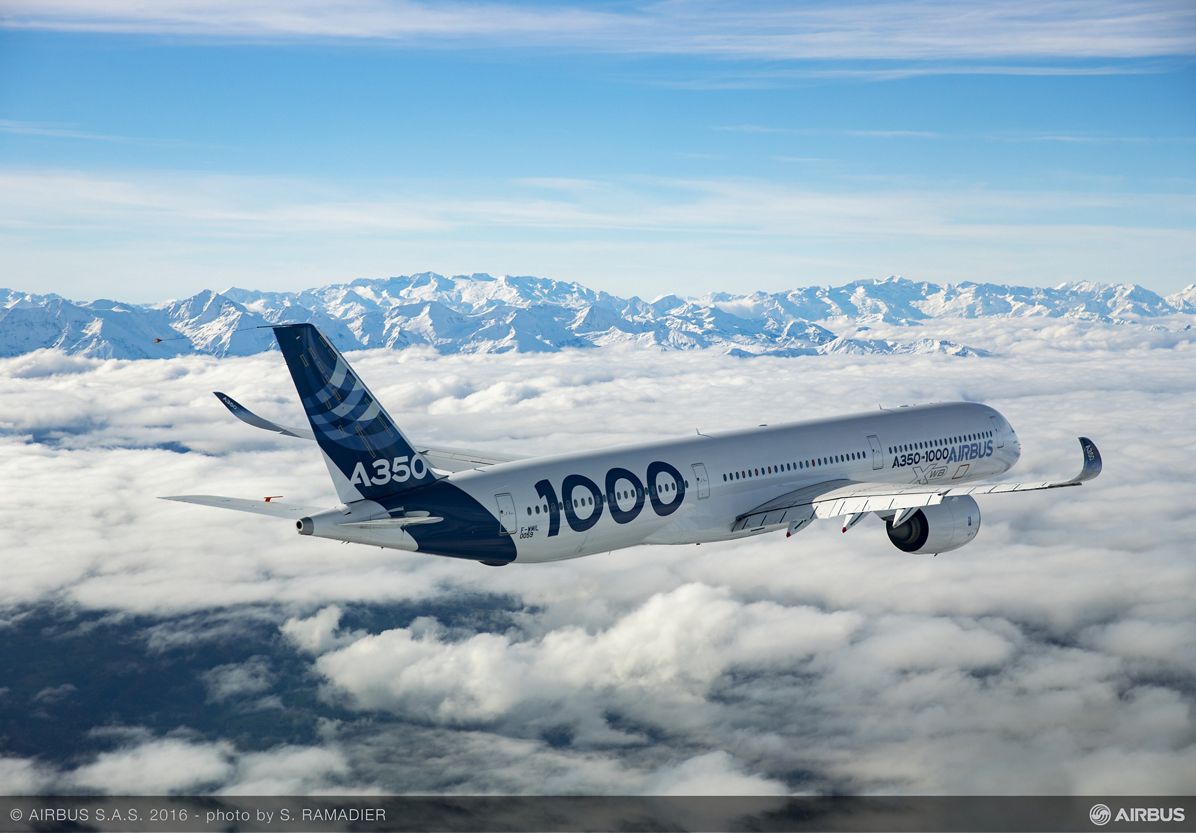 The airplane manufacturer said the tour will cover the Middle East and Asia-Pacific regions. Its route will include two Middle Eastern cities – Qatar's capital Doha and Muscat in Oman, after which it will then proceed to ten Asia-Pacific destinations covering Hong Kong, Seoul, Taipei, Hanoi, Singapore, Bangkok, Sydney, Auckland, and Tokyo.
Airbus is preparing for delivery of the first -1000 variant to be operated by Qatar Airways, which it says will take place "in the coming weeks".
The plane maker said it will be using MSN65 for the tour, the cabin-equipped test aircraft which is configured with 40 business-class, 36 premium-economy and 219 economy-class seats.
Singapore's visit will coincide with the city's air show. The A350-1000 will be displayed on the static park from 6-8 February. Hong Kong, Seoul and Tokyo are the bases of -1000 customers Cathay Pacific, Asiana and Japan Airlines.
Eleven customers from five continents have already placed orders for a total of 169 A350-1000s.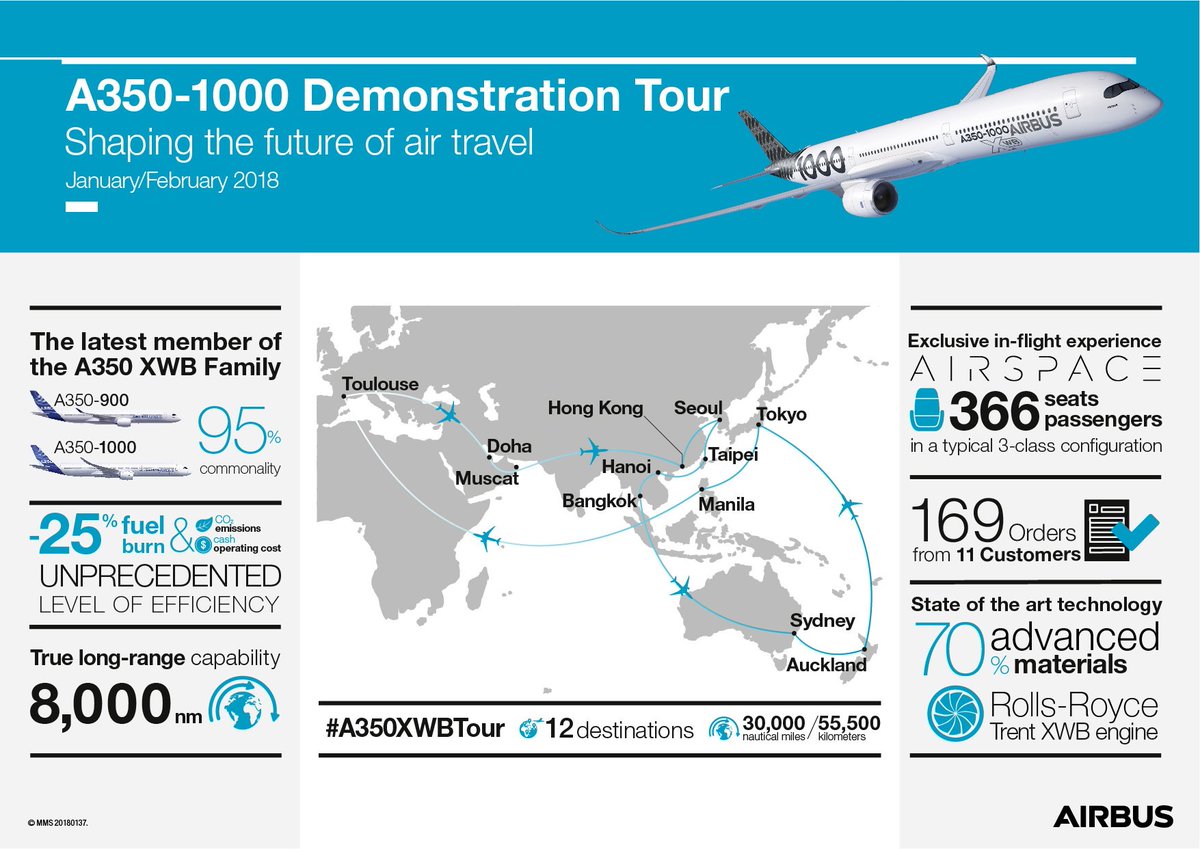 The A350-1000 with a list price of $351.9 million is the latest member of the A350 XWB Family, designed to compete with Boeing 777-300ER, showing high level of commonality with the A350-900 with 95 percent common systems part numbers and the same Type Rating. It has a longer fuselage to accommodate 40 more passengers than the A350-900 (in a typical three-class configuration), the A350-1000 also features a modified wing trailing-edge, new six-wheel main landing gears and more powerful Rolls-Royce Trent XWB-97 engines.
A350-900 first landing in Manila, May 20, 2015