28 February 2018
A SkyJet Airlines BAe 146-200 (RP-C3855) jet operating under flight #M8421 has overran Sayak Airport runway at 11:25am Tuesday in Siargao after landing causing closure of Sayak Airport and suspension of its subsequent flights.
No injuries were reported and all 74 passengers were accounted safe. The cause of the incident was reported to be birds strike to one of its engines and attempted evasion to hit an eagle bird upon landing. CAAP investigators were immediately dispatched today to conduct investigation of the excursion.
The aircraft was towed back to the airports apron around 3pm. No structural damage was reported to the aircraft.
Sayak airport has 1,300 meter runway sufficient to support STOL operations of BAe 146-200 jet according to the CAAP.
This is the second runway overrun incident for the airline having made its first excursion at Balesin Airport where the aircraft was written-off.
CAAP reopened the airport today per its latest NOTAM.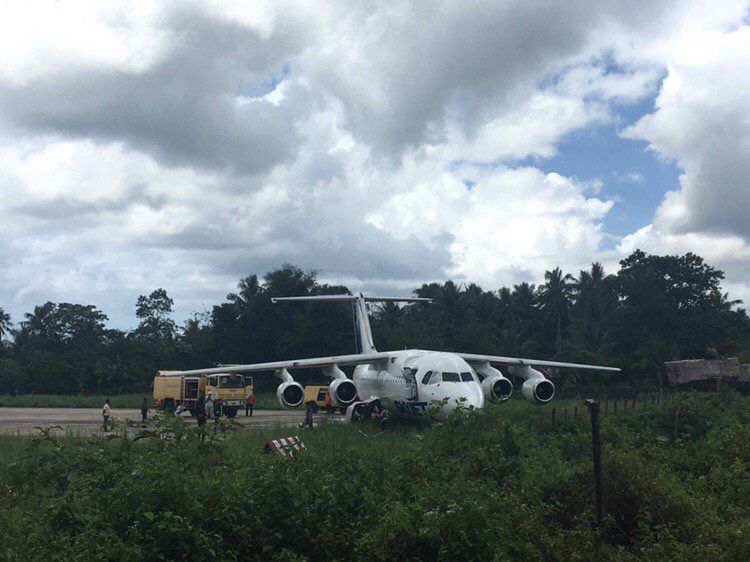 Pic: Ephraim Domingo