And the case of flimsy argument and exceptionalism
8 March 2020
SEATTLE AND AGANA FLIGHTS
United Airlines (UAL) has blocked Philippine Airlines (PAL) application for flight between Seattle to Manila before the US Department of Transport (DOT) on grounds that its application to fly additional flight to Manila airport was denied by local authorities.
The airline also blocked PAL subsidiary Air Philippines Corporation (PAL Express) from flying between Agana and Manila for the same reason in November 2019.
"United believes that the slot and airport access challenges it has experienced at Manila must be rectified before the Department approves the APC application." referring to propose PAL Express flight to Guam. PAL Express previously flew to Saipan without opposition.
Philippine Airlines in its reply to the opposition said "The failure to timely grant this application would be tantamount to a violation of the bilateral air transport agreement."
United's slot request in Manila is "inappropriate" in Philippine Airlines claims for a standard route authority proceeding, in a response to the U.S. Department of Transportation on Feb. 18 for Manila-Seattle vice versa flight.
United retorted "It is in the public interest to grant the application for additional authority to expand service only when United is able to expand service as well."
PAL said what UAL is asking is not within its power to give. While United was growing at Manila, it did not say if any of PAL's new slots were at times United requested.
"United has offered no evidence to support its claim," PAL wrote to the DOT.
PAL proposes to fly MNL-SEA in the evening and arrivals in the morning. UAL proposes arrival and departure in the morning at the slot constrained airport.
UAL argued that its repeated efforts to add a second daily flight between its Guam (GUM) hub and Manila have been rejected by local authorities in the Philippines, even as Philippine Airlines has expanded to the U.S. by 29%.
"United's inability to secure greater access to Manila is creating an unfair disparity in growth between United and Philippine carriers." United wrote to the US DOT.
SLOT PRIORITY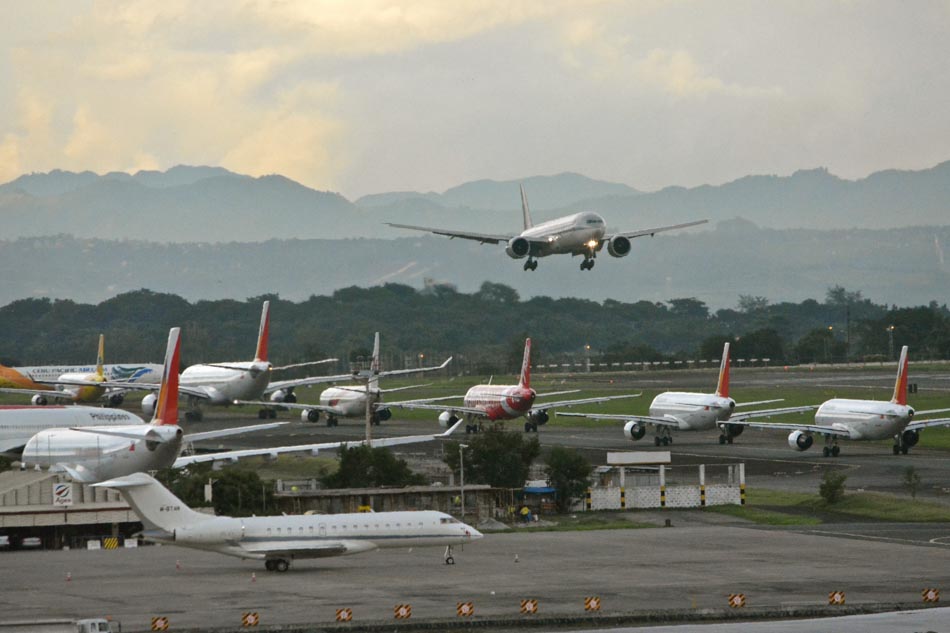 United Airlines slot priority over Manila International airport is low considering that its plans to increase its current Guam-Manila flight from daily to double daily is not that important as compared to starting service from a different city like Honolulu, Seattle, San Francisco, or Los Angeles.
"United would have a higher slot priority if it flies a new route say San Francisco-Manila flight. They have been wanting to do that. But the application was for Guam flight in the morning and the slot is already closed. They are aware of that. We can't do anything about it. They still insist that it be given to them," Civil Aeronautics Board (CAB) Executive Director Carmilo Arcilla said.
CAB said "there are still slots available for them to apply if they are not choosy with the time slot but they are. So right now they are wait-listed."
Arcilla disclosed that slots at the Manila airport are handled by a third-party firm based in Australia, and not by the Philippine government.
Manila International Airport is level 3 Slot Coordinated Airport. In addition, there is a separate treaty that moderates for international slot disputes.
AIR COORDINATION AUSTRALIA
The Australian firm behind the management of slots at Manila International airport is Airport Coordination Australia (ACA).
"It is independent slot coordination service." Adds Arcilla.
Arcilla said they cannot just withdraw slot from one operating airline to accommodate another airline operator because that is inconsistent with treaty obligation.
CAB further stressed "the allocation of slots is independent from the assignment of traffic rights under bilateral air service agreements."
ACA has establish rules in Manila Airport for summer 2020 as:
No more than 40 planned movements per hour, checked at 15-minute intervals
No more than 20 planned arrival movements per hour, checked at 15-minute intervals
No more than 2 arrivals in the same 5-minute window
WORDLWIDE SLOT GUIDELINES
CAB said they are following the IATA's
Worldwide Slot Guidelines
. The Worldwide Slot Guidelines (WSG) provides the global air transport community a single set of standards for the management of airport slots at coordinated airports and of planned operations at facilitated airports. It works for the benefit of airlines, airports and the passengers particularly at
level 3 airports
.
According to WSG, slots may not be withdrawn from an airline to accommodate new entrants or any other category of aircraft operator. Confiscation of slots for any reason other than proven, intentional slot misuse is not permitted.
United used to have three slots in the morning in the late 90's prior to its cessation of flights to the United States.
CAB said United's stand on historic slot rights cannot also hold water.
A 'historic' slot is a slot that has been operated 80% of the previous adjacent season. For example, an airline must operate 80% of a series in the previous Winter season to gain historic for the next Winter season.
WSG states that Historic precedence is only granted for a series of slots if the airline can demonstrate to the satisfaction of the coordinator that the series was operated at least 80% of the time during the period allocated in the previous equivalent season.
"Use it or lose it," CAB quipped.
United fail in all respect.