Aviation board says passenger and cargo demands directly affected by global decline
By
Jeremiah F. de Guzman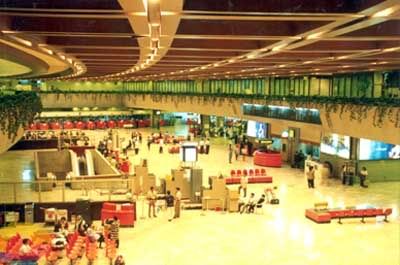 Airport officials said on Friday that the Philippines is also affected by the worldwide decline in international passenger and cargo demands as reported by International Air Transport Association (IATA).
Civil Aviation Board (CAB) deputy executive director Porvenir Porciuncula told BusinessWorld in a phone interview that the devaluation of the Korean won against the dollar has impacted travel especially in the country since Koreans comprise a significant chunk of international passenger traffic.
"Other airlines such as Northwest Airlines and Philippine Airlines have also experienced major drops affecting the Philippine international traffic in general," he added.
International passenger traffic went down to 2.9 million compared to over 3 million last year.
"The decline is more substantial in international cargo traffic, reflecting trade slow down," Mr. Porciuncula said. Cebu Airport General Manager Danilo Francia said in a separate phone interview that "in Cebu Airport alone, there was a 38% and 8% decline year-on-year recorded in international cargo and passengers, respectively."
However, he said that domestic passenger traffic went up by 45% as local carriers continue to offer lower rates, while domestic cargo only experienced a 10% drop.
"We expect that international traffic will only experience flat growth, if not continuous decline this year," Mr. Francia said.
Meanwhile, IATA released international traffic data for April showing a 3.1% decline in passenger demand and a 21.7% fall in cargo demand compared to April 2008.
"The demand improvements that we saw in April are welcome. But the 3.1% decline in passenger demand still outstripped the 2.5% cutback in capacity. The worst may be over, however, we have not yet seen any signs that recovery is imminent," IATA's Director General and CEO Giovanni Bisignani said in a statement on Wednesday.
Asia Pacific carriers continued to see the most significant demand deterioration with 8.6% and 22.3% drop in passenger and cargo demand, respectively.