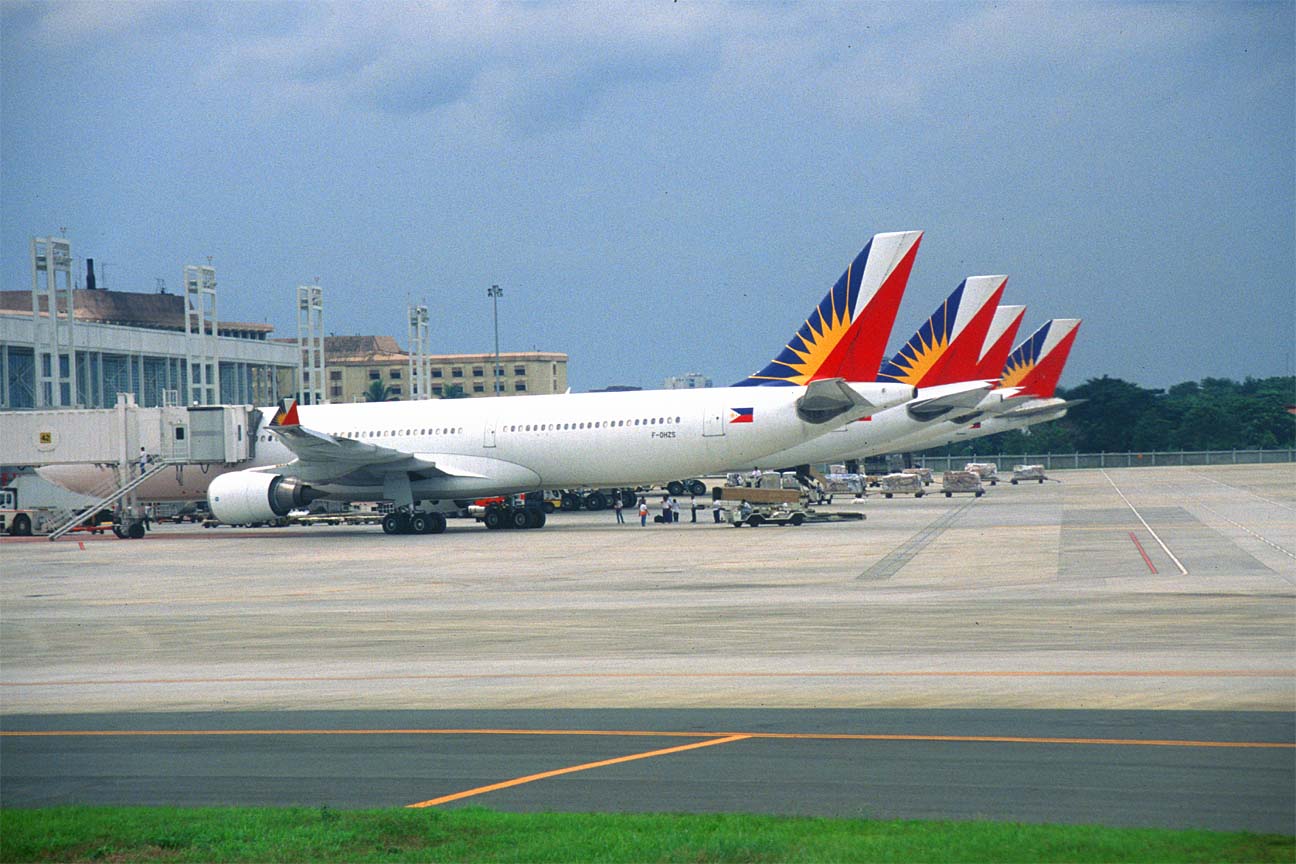 Philippine Airlines Inc., owned by tobacco magnate Lucio Tan, is increasing its authorized capital stock to P20 billion from P16 billion after posting a huge loss last year.
"[PAL] is currently exploring various options to raise additional capital to help improve its equity position after the loss incurred in the fiscal year 2008-2009. By increasing the authorized capital stock, the company will have additional shares available for future investors," PAL said in a filing with the Securities and Exchange Commission.
PAL has an authorized capital stock of P16 billion divided into 20 billion common shares with a par value of P0.80 a share.
PAL plans to reduce the par value of the shares from P0.80 to P0.20 and later increase its authorized capital stock to P20 billion, divided into 100 billion common shares at par value of P0.20 a share.
The airline firm has not finalized the number of common shares to be offered to potential investors.
PAL reported a net loss of $301 million in fiscal year ending March, a reversal from a profit of $30.6 million in the previous year.
Revenue rose 8.7 percent to $1.6 billion on higher passenger sales.
Expenses, however, jumped 23.4 percent, or $361 million, due to higher fuel cost.
"The rise in fuel cost by 77.7 percent over the last year's figure of $470 million was a result of an increase in the average fuel price per barrel of $89 in 2008 to $123 million in 2009," PAL said.
The flag carrier launched several initiatives to counter the impact of high energy prices, including the creation of a fuel conservation watchdog within the company, and reduced the free baggage allowance on trans-Pacific routes.
PAL is a subsidiary of PAL Holdings Inc., a listed company.
The flag carrier flies to the most popular domestic airline routes and to international and regional points that are either mostly visited by Filipinos or a good source of visitors to the Philippines.
PAL's route network covered 29 points in the Philippines and 31 international destinations, including Guam, Honolulu, Las Vegas, Los Angeles, San Francisco, Vancouver, Melbourne, Sydney, Fukuoka, Nagoya, Osaka, Tokyo, Pusan, Seoul, Hong Kong, Macau, Beijing, Shanghai, Xiamen, Taipei, Bangkok, Saigon, Singapore and Jakarta.