Skids off runway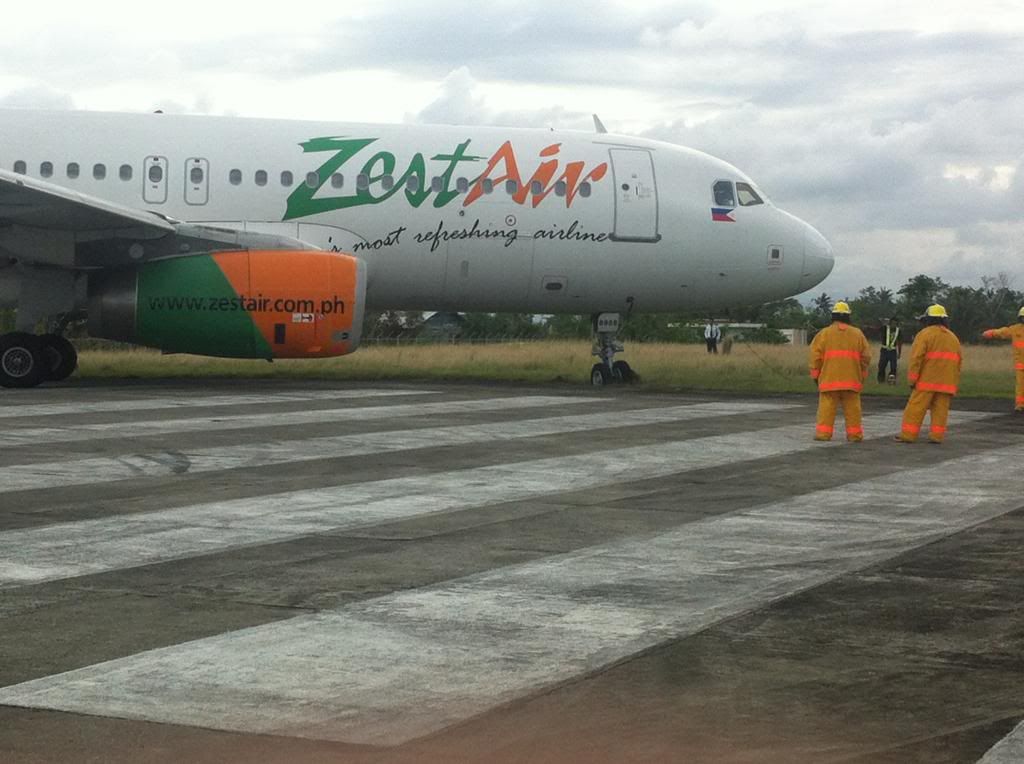 20 December 2014
A Zest Air Asia Airbus 320 plane (RP-C8988) bound for Busan carrying 137 passengers and 7 crew on board skidded off the runway at Kalibo International Airport Thursday afternoon after its front tires rolled into soft ground as the pilot tries to maneuver the aircraft for u-turn in preparation for take-off , the Civil Aviation Authority of the Philippines (CAAP) said.
The incident which occurred at around 3:15 p.m caused the temporary closure of Kalibo aiport delaying six flights in an out of the airport. There were no injuries reported as the aircraft was towed back to the tarmac.
CAAP Deputy Director General John Andrews said the plane will not be allowed to proceed to Busan, and its pilot and crew are automatically grounded. Passengers however will be permitted to fly home on another aircraft of Zest Air Asia.
Meanwhile CAAP is sending investigation team to Kalibo to check on the airworthiness of the aircraft and investigate the crew as well as secure data from the flight data recorder.