Be Careful What You Wish For!
13 August 2014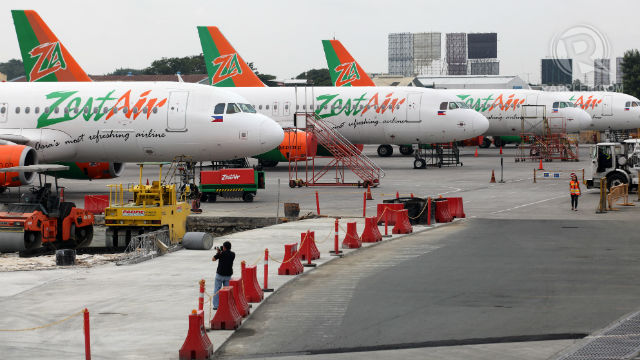 AirAsia Group Chief Executive Officer Tony Fernandes got a dose of his own medicine when he criticized Manila International Airport Authority (MIAA) in the Philippines for not letting them used Terminal 3 of NAIA.
"I don't think AirAsia is being treated fairly," Fernandes told
ABS-CBN news
in Kuala Lumpur during the launch of AirAsia's newest service, the Premium Flex.

Air Asia subsidiary in the Philippines operate at the Ninoy Aquino International Airport (NAIA) Terminal 4.

Fernandez argued that they were being discriminated in Manila as if they are being "blocked" from growing in the country.
But MIAA General Manager Jose Angel Honrado got the facts straight at him when he said that Air Asia being at Terminal 4 was the airlines decision and not of the Authority.
Southeast Asia Airlines also opted to stay at Terminal 4 he said.

Honrado explained that Air Asia doesn't have a prime slots in Manila's Airport until they bought up Zest Air of Alfredo Yao which in turn provided them the slots.

"Maybe he should know that it was the former Zest Air who asked MIAA to allow them to continue to operate at Terminal 4 when they were offered Terminal 3 before," Honrado said.
A slot is a landing right granted by the airport authority to land and pick up passengers and cargo at the airport, usually at specific time frame. A busy airport has a coordinated landing slots to improve airport efficiency.
Landing slot at NAIA is coordinated by Airport Coordination Philippines, an affiliate company of Airport Coordination Australia which coordinates arrival and departure time.
"The Airport authority does not have a say in airport slotting as they are handled by another company. If all the slots are full, you can't do anything about that other than buy those airline company that owns them" says Honrado.
The manager said that Zest Air only has few slots in Manila and Air Asia cannot have more than what has been granted to Zest Air.
"A spring cannot rise from its source," says the manager."He should have bought Seair as well when they have the chance to get more slots in Manila"
"I suggest he focus his attention in ensuring safe flight operations and sound financial management," Honrado adds, suggesting the numerous infractions his airline have with the Civil Aviation Authority (CAAP).
CAAP suspended Zest Air last year due to various safety violations, and is again being investigated for flying a defective plane in disregard of passenger safety rules.

The manager also suggested Fernandez to go back to Clark International Airport where slotting is never a problem.
"The airline has big plans in the past for the Philippines, yet left the very airport that does not have problem with slotting."