To Transfer or Not. That is the Question
28 April 2017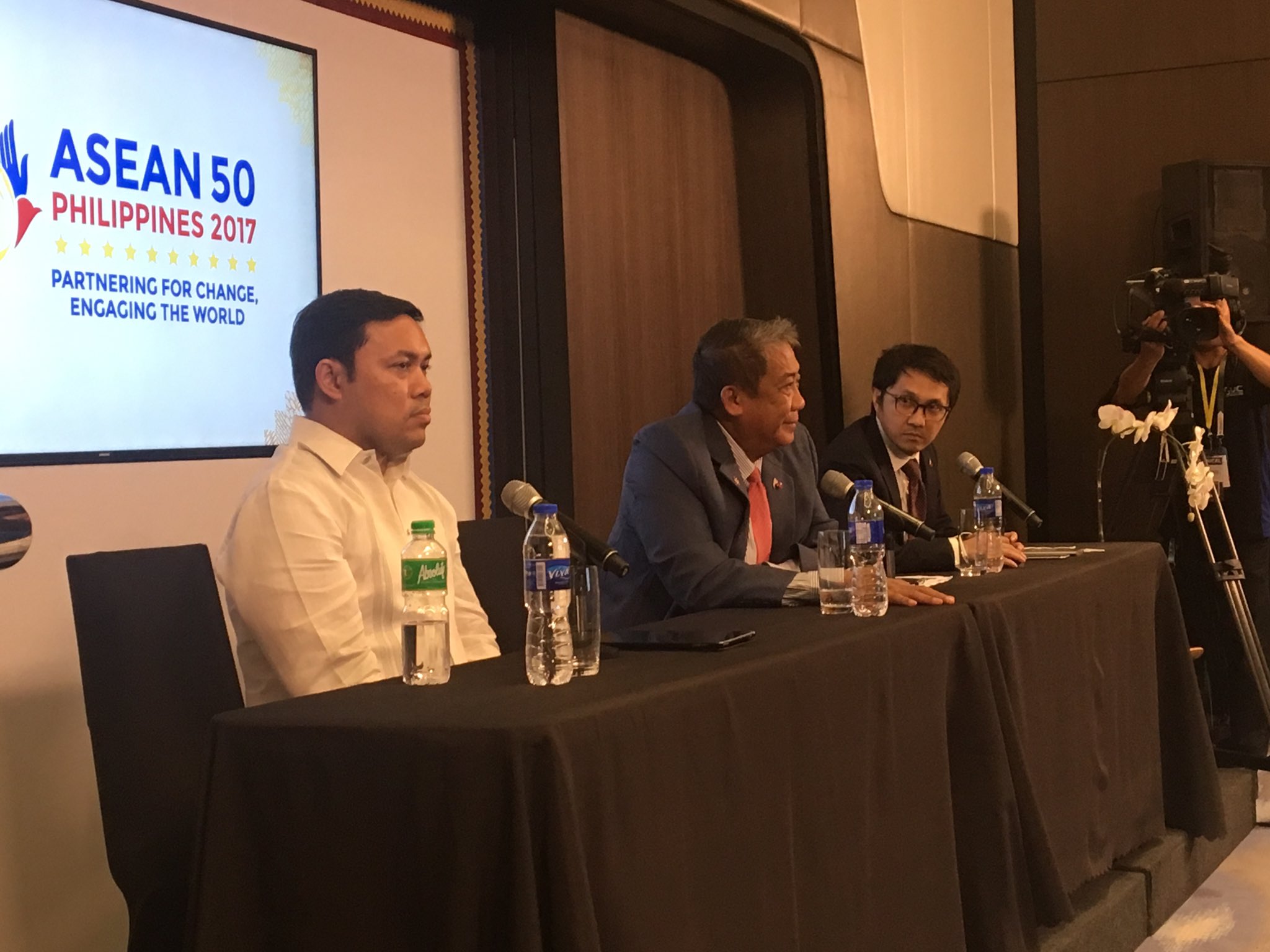 Tacloban Airport needs a dike to be feasible in the long term, according to senior official of the Transport Department (DOTr).

Transport Secretary Art Tugade disclosed the needs of the airport at the sideline of the press briefing at the International Media Center in Conrad Hotel yesterday.

The senior official said there's a need for the facility to be surrounded by dike to protect the airport infrastructure from future storm surges, similar to the 20 km Tide Embankment Project being developed by the Department of Public Works and Highways (DPWH) at Palo, Leyte.

DOTr has approved the feasibility study in 2015 financed by Japan International Cooperation Agency (JICA) to determine whether to develop the existing facility further with existing tidal hazard or relocate the airport to higher inland site in Palo, Leyte to protect the airport from future tidal surges brought by typhoons. The study was completed last month.

Secretary Tugade said they will come out with the decision soon when development cost are properly calculated.

Initial results of the feasibility study found the need to reclaim land and dike the facility should decision to stay at the present site is made adding ₱2 billion more to its price tag with total development cost of around ₱6 billion, almost the same amount spend for its relocation to a much bigger facility. Tacloban airport is 3m(9ft) above sea level with 100 percent of its land hugging the coastline. Its present shoreline protection was shown to be inadequate when a 6-10 meter tidal wave breached its seal wall.


The ₱2.8 billion airport development project was halted by DOTr after Typhoon Yolanda (Haiyan) struck Tacloban in November 2013 bringing tidal surges that destroyed the airport terminal and facilities which was previously not considered by JICA in the earlier master planning and FS design stage of the airport facility in 1996 and 1997. At that time there was no record and basis for ecological assessment.

The Airport Development Masterplan developed in 1997 comprised the airports of Bacolod, Iloilo, Legaspi and Tacloban to be funded by foreign loans. The three former airports were eventually transferred and built with Legaspi set for completion in 2019, while the present Tacloban airport was adjudged fit for future expansion and development with the finding that the new terminal be set further back for ICAO safety compliance in the future.

Both Legaspi and Tacloban airports however were dropped by the Philippine government for funding through Official Development Assistance (ODA) of Japan in 2008 due to the inability of local government units to relocate affected settlers to other areas despite providing funds for their relocations.

According to JICA in their 2004 reports, Tacloban City Council opposed community resettlement and redevelopment prompting suspension of the project until it was eventually dropped for funding in 2008, ten years after the loan grant was made available by the Japanese government in 1998. Development of these two airports were now funded by DOTr through annual appropriations (GAA) but their development was postponed for several years due to funding shortfall.

The original comprehensive development cost as approved by the National Economic Development Authority (NEDA) board in 2011 hovered around ₱2.3 billion, all to be funded by GAA.

The ₱760 million proposed terminal (PTB) was however re-designed from single to two-storey terminal after surge of passenger traffic exceeded design capacity of the old plan, and ultimately upgraded to support three bridge facilities in 2013 costing another 200 million. The new two-storey passenger terminal building will have different levels for departure and arrival, according to DOTr.

The new terminal design was again re-modified in 2014 after Yolanda struck Tacloban to be more "storm surge-resilient" delaying further the PTB construction by another three years pending detailed re-engineering works that cost another ₱300 million more for the terminal. Construction was likewise held in abeyance pending result of the FS which determines the fate of Tacloban Airport.

The national government has since spent ₱1.06 billion of the ₱2.1 billion in rehabilitation works which should have went to the construction of the new terminal and support facilities had it not destroyed by typhoon Yolanda.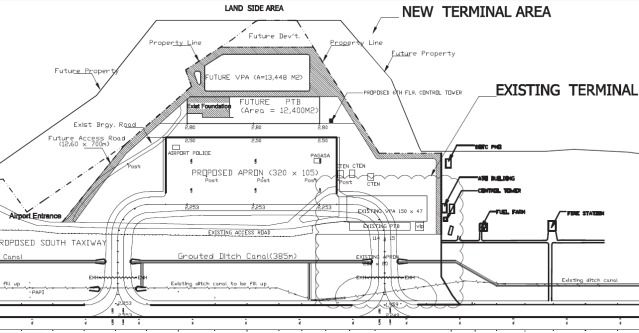 Project Development cost covered site development and airside infrastructure involving the new taxiway lanes while landside infrastructure covers access road and car park, shore protection, land acquisition for access road, terminal and car park (VPA). Landside component also include building works for passenger terminal building (PTB), cargo terminal building (CTB), new control tower and operations building; including acquisitions of safety vehicles and terminal equipment consisting of air conditioners, baggage conveyors and x-ray machines, CCTVs and navigational aids.

What remains to be completed are the landside components costing ₱1.5 billion, comprising the PTBs, CTB, ATC, Admin, Engineering and ancillary structures, VPA and access road. In the original timeline, the new terminal building and support structures is supposed to be completed on Sept. 30, 2018.

Under the 2017 budget, Tacloban airport will get ₱415 million for the phase 1 construction of the new terminal building.