23 September 2017
PAL Flies Puerto Rico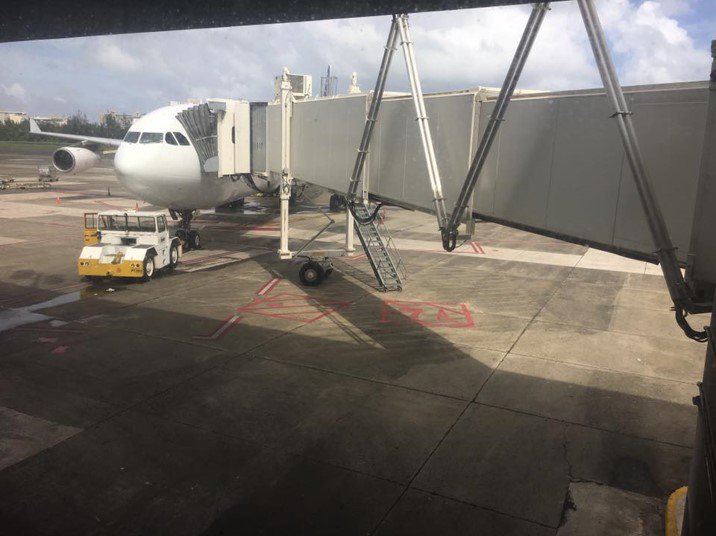 There is no such flight number for the flag carrier. But on September 18, 2017 Philippine Airlines (PAL) went to Luis Muñoz Marín International Airport in Puerto Rico from Manila with technical stop at San Francisco international airport loaded with relief goods and supplies for the Filipino victims of hurricane Irma.
The technical stop was also made for the Emergency Response Team from the Philippine Embassy in San Francisco together with airline personnel to board the plane heading to Puerto Rico to help facilitate repatriation of Overseas Filipino Workers (OFWs) working in the Caribbean islands chain who would be traveling back to the Philippines on the chartered PAL aircraft.
The A340-300 plane was no stranger to San Juan, its capital, as it regularly flew with Iberia to Madrid before it began another life in the far east. On Monday it visited the place again as PAL flight PR8114 (RP-C4338) chartered by the Philippine government for repatriation of some 200 OFWs working in the British Virgin Islands and Netherlands Antilles.
However, only 90 Filipinos were able to board PAL flight PR8115 on Tuesday as the airline were directed to depart early.
PR8115 was expected to leave on the evening of September 19 together with twenty two more Filipinos from Sint Martin but were left behind after the Philippine government received advisory from Puerto Rican authorities Tuesday morning to leave early after radar reports showed the island to be in the direct path of Hurricane Maria another category 5 storm barely six hours away from hitting San Juan. It left San Juan at 11am and waited for the rest of the repatriated passengers in San Francisco before heading back to the Philippines.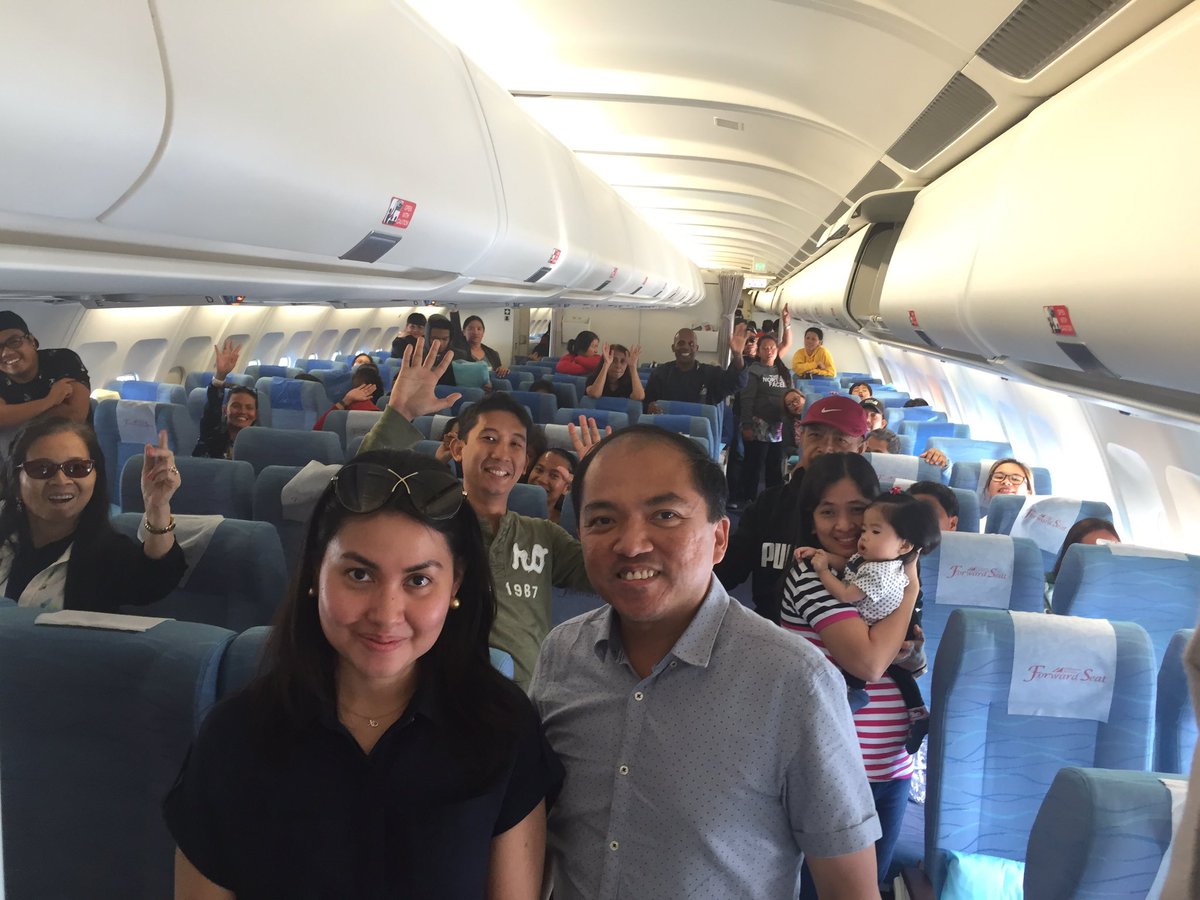 A total of 132 OFWs from the British Virgin Islands, Sint Maarten and Anguilla were airlifted back to Manila on September 20 from San Francisco via PR 8115 which landed at Terminal 2 around 9:00pm.

"We praise and thank God for the successful rescue and repatriation of our hurricane-stricken kababayans from the Caribbean," Foreign Affairs Secretary Alan Peter S. Cayetano has said from New York.