16 November 2017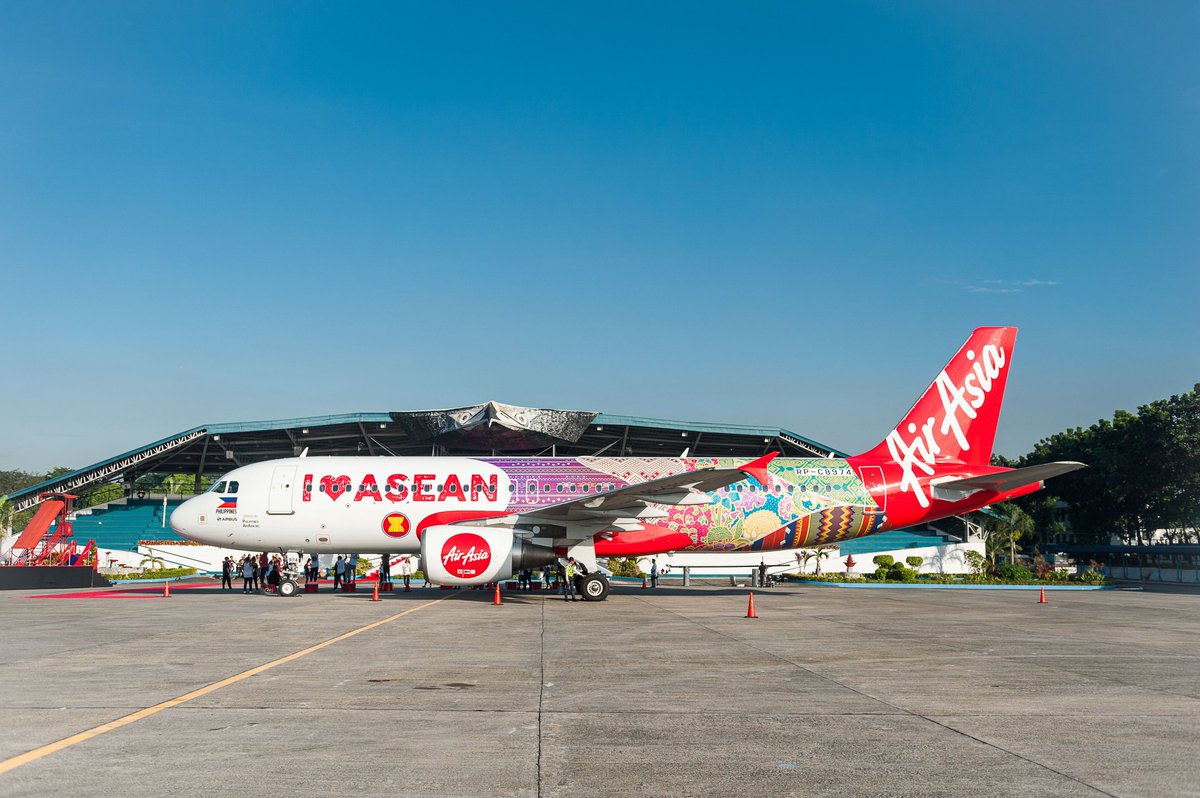 Philippine Air Asia unveiled its newest aircraft with a new aircraft livery culminating the 50th anniversary of the formation of ASEA, with the 10-country economic bloc's culture as the main design theme.

The aircraft livery, dubbed "I Love Asean", showcased designs inspired by textiles, architecture, art and nature from all 10 Asean nations, namely batik cetak from Malaysia, poom khao bin from Thailand, ulos Batak from Indonesia, tapis from the Philippines, trong dong from Vietnam, kbach pka Chan from Cambodia, Lao phouthai from Laos, chate from Myanmar, jongsarat Brunei from Brunei, and Vanda Miss Joaquim from Singapore.

"We owe our success to Asean. As a truly Asean airline, we want to bring the people across the region closer together in line with the amazing work Asean has done over the past 50 years." AirAsia group CEO Tan Sri Tony Fernandes said.

Philippine Air Asia operates a fleet of 18 A320-200s flying domestic and regional destinations.