Triple seven arrives on the 14th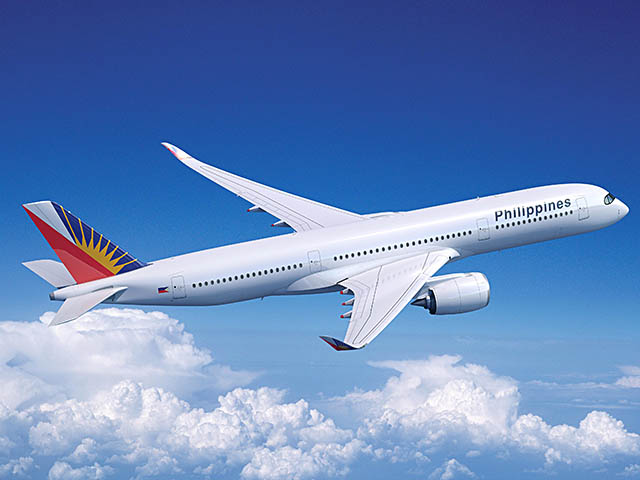 7 December 2017
Flag carrier Philippine Airlines (PAL) has announced that it will take delivery of the A350-900 ultra-long haul aircraft beginning July 14, 2018 with first flight bound to Toronto, Canada.
The changed plan was brought by regulatory delays which prompted the airline to defer inaugural Manila to New York direct flight which is tentatively set as early as August 2018 coinciding with the delivery of the second A350.
The airline will take delivery of four 295 seater Airbus A350-900 with 3 class configuration in 2018 with the first frame arriving in June, according to PAL President Jaime J. Bautista.

"We will receive another one in August, September and December," Bautista remarks.

In the meantime, two new Boeing 777-300ER planes let from Intrepid and Avation will be arriving in the Philippines on December 16 and 19 according to PAL for rotations to North America and London. The ninth 77W (RP-C7781) will be flown from Paine Field to Vancouver Canada for its first revenue flight to Manila on the 16th of December.