Prematurely
11 January 2018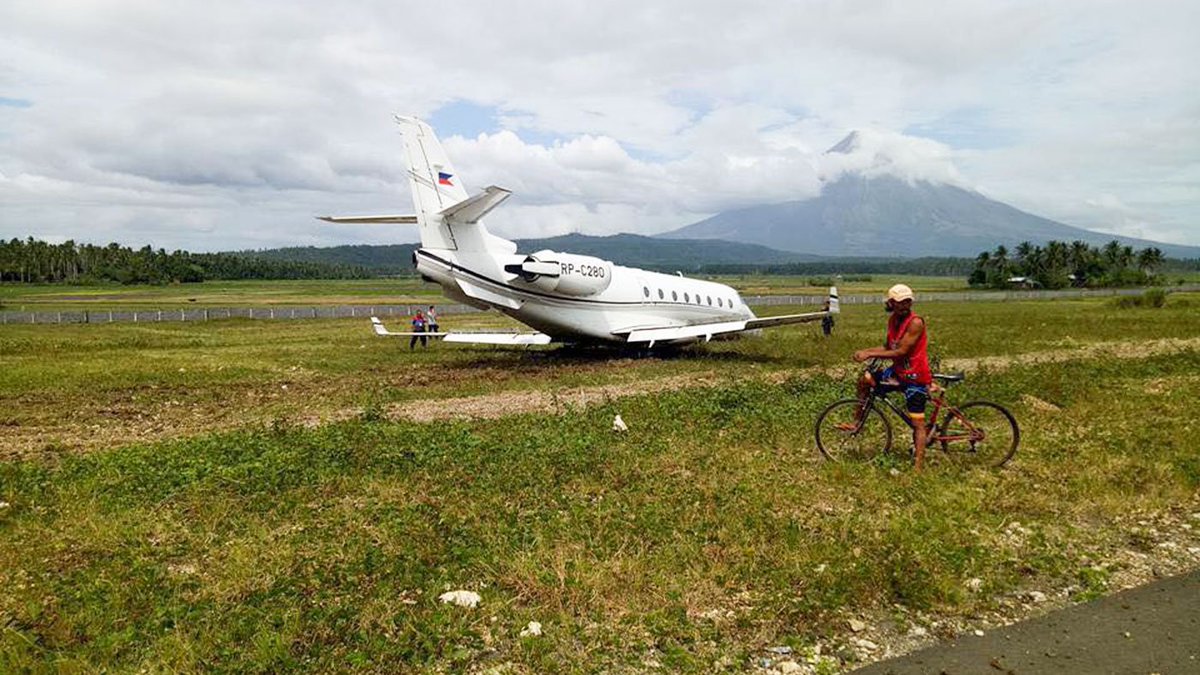 A Gulfstream G200 (RP-C280) jet belonging to Asian Aerospace has made an emergency landing at Bicol International Airport (BIA) runway 11:30a.m. Wednesday due to heavy downdraft while on final approach to Legaspi Airport.

The jet that departed Manila Domestic Airport came to a complete stop at the shoulder of the runway laying at the grassy area of the BIA in Daraga, Albay, some 5 nautical miles from its intended destination.

There was no reported injuries.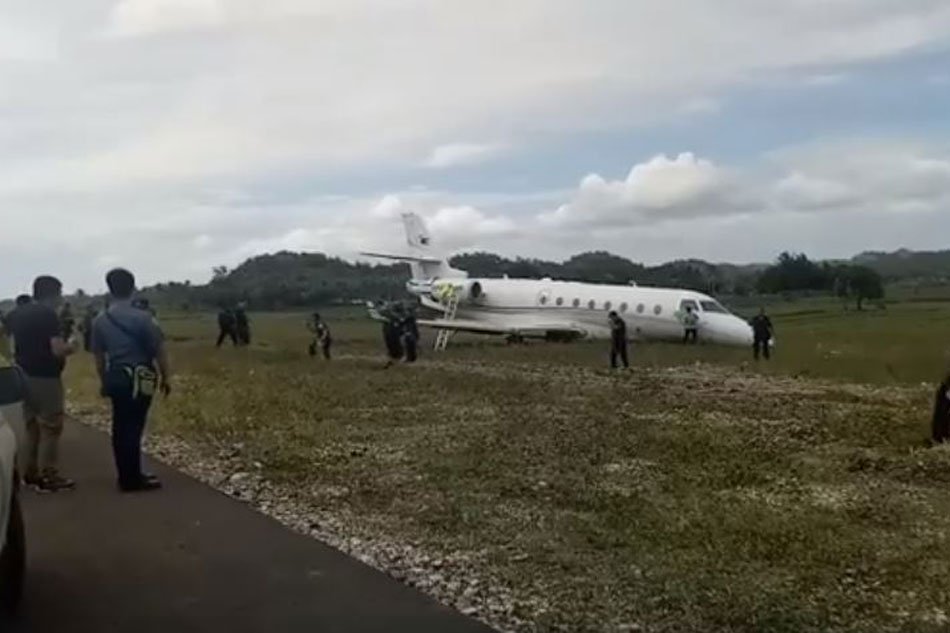 The private jet chartered by the Bangko Sentral ng Pilipinas (BSP) was piloted by Captain Pedro Pangilinan, Jr. and First Officer Jasper Ferguson and carried four passengers whose names are withheld due to "privacy issues."

THE Civil Aviation Authority of the Philippines (CAAP) disclosed that BIA is still a non-operational airport as it is still under construction but with a completed runway. There is also no control tower and ARFF vehicles that would assist the distressed aircraft.

CAAP aircraft probers, ambulance and a Fire Truck were immediately dispatched to the area.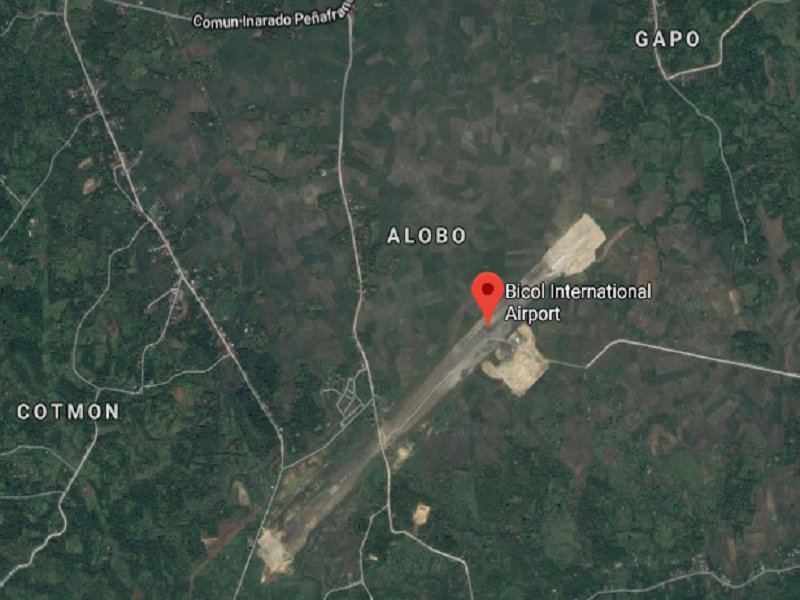 CAAP said the cause of the emergency landing was "wind drop" according to the pilot, but probers will still summon the two pilots to determine what exactly happen. The result of the investigation would not be released this week because investigators will have to gather more evidence from the cockpit voice recorder (CVR) to be send to Manila, including the pilot communication to Legaspi Tower.