12 June 2018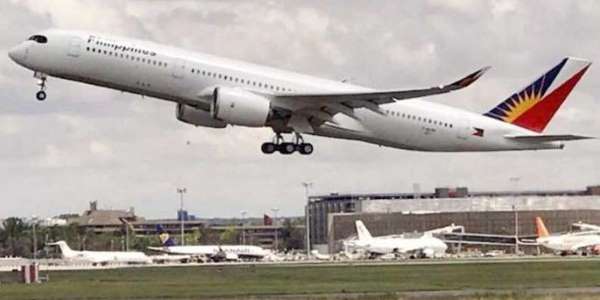 15 new aircraft in 2018
6 new aircraft by 2019

Philippine Airlines (PAL) disclosed that it will receive 15 aircraft in 2018, comprising six Airbus A321LRneos, four A350-900s, and five Bombardier Q400s.

The flag carrier says it will also take delivery of additional six aircraft, comprising two A321neos, two A350-900s, and two Q400s that will arrive in 2019.

PAL added that it will receive three A321neos every year from 2020 up to 2024, all with inflight entertainment (IFE) system and wifi internet technology from Airbus orders made in 2012.

The A350s will fly Los Angeles, San Francisco, New York, Toronto and London. It will replace all A340-300 services to the United States. Meanwhile,the A321neos are earmarked to fly Brisbane, and Sydney in Australia, with Manila-Delhi, Manila-Mumbai, and Manila-Sapporo services to start in the fourth quarter of 2018.

Flight services to Chicago and Seattle are scheduled to be restarted this year subject to US DOT approvals. They will be flown by B777-300ER aircraft. International flight services from Davao to Bangkok and Tokyo are being finalize.

PAL president Jaime J. Bautista said they will soon have 100 aircraft by next year, three years later than earlier projected.

The airline said additional aircraft orders are forthcoming for delivery starting 2020 up to 2024 but did not disclosed aircraft type. PAL has existing option for another six Airbus A350s which it has yet to exercise.

Chairman and Chief Executive Lucio Tan and PAL President and COO Jaime J. Bautista will be in Toulouse, France On July 13 for delivery ceremony of the A350-900s which has not happen before for delivery flights.

PAL did not leave comment when asked whether Dr. Tan was there to sign option contract with Airbus but said his presence is merely coincidence as he will be coming with his family from Catholic pilgrimage in Lourdes, France.