Gov't Sees Possible Lease Option as viable alternative
25 June 2015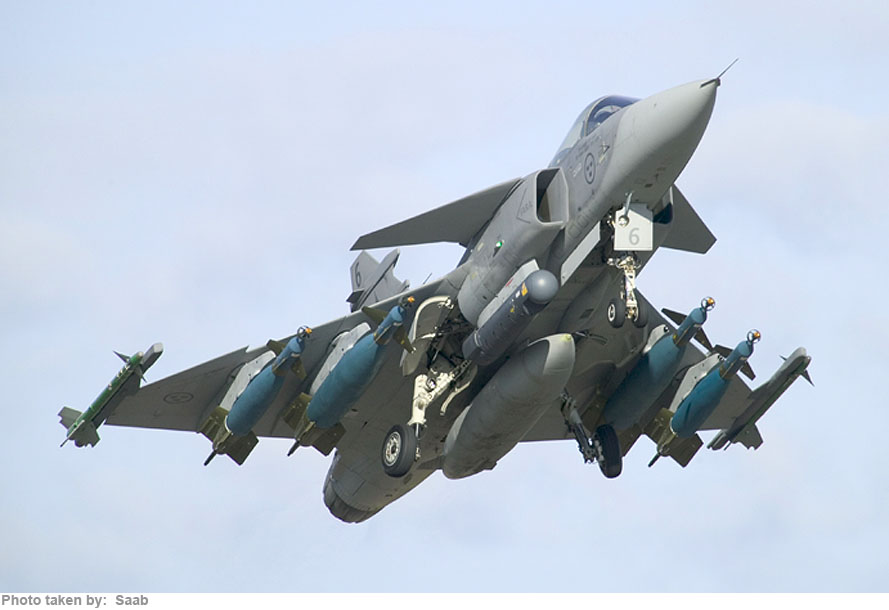 Saab has disclosed last week that they are currently in talks with the Philippines for its Multi Role Fighter requirements slated for delivery in 2018.

Ulf Nilsson, Head of the Aeronautics division, said at the Paris Air Show that Saab is offering its JAS-39 Gripen C/D combat aircraft to the Philippines which it marketed as future proof jet fighter under its continuous upgrade programme to keep it at the forefront of military capabilities through to at least 2035.

The C/D aircraft which has an estimated price tag of US$61 million can be converted to the more advanced E/F models, according to a senior company representative.

"C/D frames is still, and will continue to be, a very capable aircraft which will be in continuous development. It really doesn't matter if the Philippines operates the C/D or with the new generation E/F, there will always be a way for us to grow its capability through incremental upgrades," he said.

London-based IHS Jane's has compiled an independent report in March 2012 on a cost per flight hour of selected aircraft, which includes Lockheed Martin F-16, Boeing F-18 E / F Super Hornet, Lockheed Martin F-35 Joint Strike Fighter, Saab Gripen, Dassault Rafale and EuroFighter Typhoon, and the report concluded that the Saab Gripen was the least expensive of the aircraft under study in terms of cost per flight hour.

The aircraft is also the only jet fighter capable of landing in Philippine controlled Rancudo airstrip in the disputed Spratly Islands.

Saab Gripen reported that a possible government-to-government negotiations between Sweden and the Philippines is under way after it has submitted proposals to the Philippine government which include training and lease options of Gripen fighters, hinting the Philippines interest on a similar deal offered to Hungary and the Czech Republic and to recent offers made to Malaysia. The terms of the offer however remains confidential up to this date.

A senior Defence official of the Philippines has confirmed yesterday that they are currently in talks with Sweden for the country's first Multi Role Fighters. Defence Secretary Voltaire Gazmin however refused to comment on the deal.

But sources inside Malacanang Palace disclosed that President Benigno Aquino has plans to visit Sweden before his term ends in 2016 and the date of his visit is set tentatively suggesting that finer details are currently being ironed out prior to formal announcement like the ones they entered with South Korea and Japan. President Aquino went to Korea and Japan to announced major defence related acquisitions.

Saab has sold 75 Gripen C and 25 Gripen D aircraft mostly to Sweden, many of which were re-manufactured from the 105 Gripen A and 13 Gripen B aircraft already in service. Another 17 C and 9 D aircraft were sold to South Africa, another 8 C and 4 D to Thailand, and has leased 12 C and 2 D to Hungary, 12 C and 2 D to the Czech Republic.